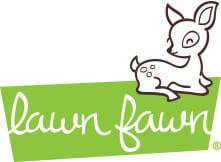 Hello everyone! I'm so excited to be sharing with you a fun mermaid card today! Before I get to the details of the card I wanted to let you know I am offering a new class this month, Just Add Glitter, you can see all the details, and sign up here.
If you missed the free mini-class- Create with Us: Pool Party that Kelly Marie and I are hosted last night and you can find links to the replays and details here
Ok, now let me show you this fun card I created!
Mermaid Hello – Lawn Fawn
Using the new Mermazing Mermaid, I had so much fun creating this card!
I started with the background, making a beautiful marbled ocean with Distress Mixed Media Heavystock and Distress Spray Stains in Wilted Violet, Shaded Lilac, Mermaid Lagoon and Salvaged Patina. I dried that with the Ranger Heat Tool, and then die-cut it with the largest stitched rectangle from the Outside In Stitched Rectangle set. I then die-cut the mermaid out of Distress White Heavystock and Ground Coffee Lawn Fawn Cardstock. I used the dark brown cut for the frame, and the Distress White Heavystock to color with Copic markers.
Copics Used
I share the exact markers I used below, and link to them in the supply list at the end of this post.
Once I pieced together the mermaid, I of course had to add some sparkle! For her pearl crown, I did three layers of glossy accents, and when the last layer was wet, I sprinkled Lawn Fawn Prisma Glitter into it. I also added a touch of Prisma Glitter to her scallop shells, and a bit of Lawn Fawn Chunky Glitter to her shells, and tail.
For the sentiment, I ink blended a small piece of Distress White Heavystock with Salvaged Patina, Mermaid Lagoon, and Wilted Violet, then die-cut it with Scripty Hello. I also cut it again with some Ground Coffee cardstock and adhered them together, off-set with a Lawn Fawn Glue Tube.
I then die-cut the smallest wavy banner out of Ground Coffee cardstock, and white embossed "thinking of you" from Wavy Sayings.
I white embossed using Yeti Lawn Fawn pigment ink, and Alabaster White Brutus Monroe White Embossing Powder.
Note: whenever I do ANY embossing, I prep the surface using the Cottontail Embossing Powder Tool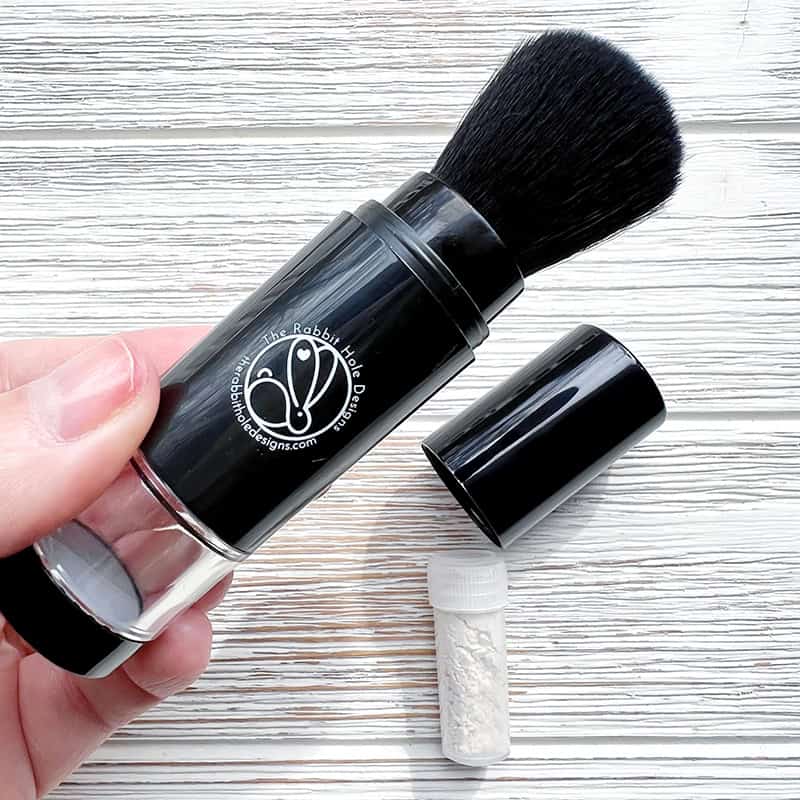 I adhered everything to the card using Black 3d Foam Strips and squares. The strips are perfect to raise up the scripty hello! Then using a wet paint brush, I painted in some bubbles coming off the mermaid. Since Distress Spray Stains react with water, this is a fun look!
Lastly, I added a touch of Glossy accents here and there along the sentiment and the "bubbles" coming off the mermaid. I sprinkled some Lawn Fawn Chunky Glitter into the wet glossy accents. "Work It Chunky Glitter, Work It!"
Supplies Used:
Supplies I used are linked below. Click on the picture and you will be taken to the product. I use affiliate links when available which means if you make a purchase I get a small commission at no extra cost to you. Thank you for your support!
Affiliate links may be used!""

Lawn Fawn, Mermazing Mermaid
Shop at:
SSS | LF

Jennism vinyl sticker sheet
Shop at:
shurkus

Glitter All Of The Things Holographic
Shop at:
shurkus

{creative chick} products, Glitter All The Things vinyl sticker
Shop at:
shurkus

Scripty Hello Lawn Cuts
Shop at:
SSS | LF

Lawn Fawn, Wavy Sayings
Shop at:
SSS | LF

Lawn Fawn, Simple Wavy Banners
Shop at:
SSS | LF

Lawn Fawn, Outside In Stitched Rectangle Stackables
Shop at:
SSS | LF

Lawn Fawn, Ground Coffee Cardstock
Shop at:
SSS | LF

Tim Holtz/Ranger Ink, Shaded Lilac Distress Spray Stain
Shop at:
SSS | R

Tim Holtz, Wilted Violet Distress Spray Stain
Shop at:
SSS | R

Tim Holtz/Ranger Ink, Mermaid Lagoon Distress Spray Stain
Shop at:
SSS | R

Tim Holtz/Ranger Ink, Salvaged Patina Distress Spray Stain
Shop at:
SSS | R

Tim Holtz/Ranger Ink, Salvaged Patina Distress
Shop at:
SSS | R

Tim Holtz, Mermaid Lagoon Distress Ink
Shop at:
SSS | R

Tim Holtz, Wilted Violet Distress Ink
Shop at:
SSS | R

Distress Mixed Media Heavystock
Shop at:
SSS | R

Distress White Heavystock
Shop at:
SSS | R

Tim Holtz Distress Sprayer Ranger 4 Ounces
Shop at:
SSS | R

Ranger Ink, Mini Domed Ink Blending Foam
Shop at:
SSS | R

Ranger Mini Round Ink Blending Tools Ibt40965
Shop at:
SSS | LF | R

Lawn Fawn, Yeti Ink Pad
Shop at:
SSS | LF

Brutus Monroe, Alabaster White Embossing Powder
Shop at:
SSS

The Rabbit Hole Designs, Cottontail Powder Tool
Shop at:
shurkus

The Rabbit Hole Designs, Cottontail Powder Refill
Shop at:
shurkus

Scrapbook Adhesives, mixed black foam squares
Shop at:
shurkus

Scrapbook Adhesives, Black Foam Strips
Shop at:
shurkus

Scrapbook Adhesives, mixed white foam squares
Shop at:
shurkus

Ranger Glossy Accents
Shop at:
SSS | shurkus | R

Lawn Fawn Prisma Glitter
Shop at:
SSS | shurkus | LF

Sakura, Quickie Glue Pen
Shop at:
SSS | shurkus | LF

Ranger Paintbrush Set
Shop at:
SSS | R

Faber-Castell, Collapsible Water Cup
Shop at:
SSS

Lawn Fawn, Chunky Glitter
Shop at:
SSS | shurkus | LF

Lawn Fawn Glue Tube
Shop at:
SSS | LF

Fiskars Microtip Scissors
Shop at:
SSS

Ranger, Heat Tool
Shop at:
SSS | R

Wagner Heat Tool
Shop at:
SSS

Flour Sack Cloths
Shop at:
other

BG32, Aqua Mint Copic Original Marker
Shop at:
BA

BG32, Aqua Mint Copic Sketch Marker
Shop at:
SSS | BA

Y21, Buttercup Yellow Copic Original Marker
Shop at:
BA

Y21, Buttercup Yellow Copic Sketch Marker
Shop at:
SSS | BA

E00, Cotton Pearl Copic Original Marker
Shop at:
BA

E00, Cotton Pearl Copic Sketch Marker
Shop at:
SSS | BA

BG49, Duck Blue Copic Original Marker
Shop at:
BA

BG49, Duck Blue Copic Sketch Marker
Shop at:
SSS | BA

E02, Fruit Pink Copic Original Marker
Shop at:
BA

E02, Fruit Pink Copic Sketch Marker
Shop at:
SSS | BA

YG01, Green Bice Copic Original Marker
Shop at:
BA

YG01, Green Bice Copic Sketch Marker
Shop at:
SSS | BA

YG95 Pale Olive Copic Sketch Marker
Shop at:
SSS | BA

YG95 Pale Olive Copic Original Marker
Shop at:
BA

BG13, Mint Green Copic Original Marker
Shop at:
BA

BG13, Mint Green Copic Sketch Marker
Shop at:
SSS | BA

YG25 Celadon Green Copic Sketch Marker
Shop at:
BA

YG25 Celadon Green Copic Original Marker
Shop at:
BA

BG11, Mint Green Copic Original Marker
Shop at:
BA

BG11, Mint Green Copic Sketch Marker
Shop at:
SSS | BA

Y26, Mustard Copic Original Marker
Shop at:
BA

Y26, Mustard Copic Sketch Marker
Shop at:
BA

E000 Pale Fruit Pink Copic Sketch Marker
Shop at:
SSS | BA

Misti 2.0
Shop at:
SSS | LF

Mini Misti 2.0
Shop at:
SSS | LF

Mint Glue Tube Holder
Shop at:
shurkus

3M Scotch DOUBLE-SIDED FOAM TAPE Permanent

Shop at:
SSS | LF

Lawn Fawn Stamp Shammy
Shop at:
SSS | LF

Mermaid Mint Shammy Case
Shop at:
shurkus

Spellbinders Platinum
Shop at:
SSS | SB

Spellbinders Limited Edition Aqua Platinum
Shop at:
SB

Klutter Keeper
Shop at:
shurkus

ATG Gun Holster, Mint
Shop at:
shurkus

Tim Holtz/Tonic 8.5 Guillotine Paper Trimmer
Shop at:
SSS