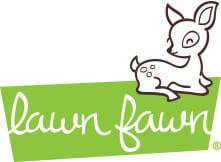 Hello everyone! I have a fun Lawn Fawn card to share with you today!
Before I share my card, I wanted to remind you that I recently launched FIVE new online classes! Two free mini Create With Us classes and 3 affordable online classes, not to mention the in-person classes I will be teaching this fall! You can read over all the details and register here. I hope you join me!
Don't want to miss out on any of my fun announcements, be sure to subscribe to my email newsletter.
Alright, now to the fun card I have to share with you-
Building a Beach House, Lawn Fawn
I might not ever be able to have a house on the beach, but I had a lot of fun dreaming about what I would want it to look like and creating it on this card! I used Lawn Fawn's Build-a-House and Build-a-House Beach Add-On. I also die-cut the log and some grass from the Scalloped Treat Box Beach House Add-On and some waves from the Simple Stitched Wavy Borders. I die-cut all of this out of Distress White Heavystock.
I colored all the pieces with Copic markers. I used the below Copic markers to color the images. You will find them linked below in the cardmaking supply list. With the swatches above you can easily substitute for similar colors or even a different coloring medium. If you are interested in learning more about Copic coloring, or alcohol marker coloring, be sure to check out my Copic 101 post here.
I then ink-blended a background with Lawn Fawn Ink: Butter, Carrot, and Bubblegum. I then cut this out with the largest rectangle in the Outside In Stitched Rectangle Stackables. For the sentiment, I stamped "Have a relaxing summer day" from On The Beach.
I added some sparkle with a Quickie Glue Pen and Prisma Glitter and also Distress Rock Candy with Distress Collage Medium.
TIP: You can use the search feature here on my website, and type in the name of any Lawn Fawn product, and you will see any inspiration I have shared with that item.
Cardmaking Supplies Used:
Cardmaking Supplies I used are linked below. Click on the picture and you will be taken to the product. I use affiliate links when available which means if you make a purchase I get a small commission at no extra cost to you. Thank you for your support!

Lawn Fawn, Build-A-House
Shop at:
LF

Lawn Fawn, Build-A-House Beach Add-On
Shop at:
LF

Lawn Fawn, Scalloped Treat Box Beach House Add-On
Shop at:
LF

Lawn Fawn, On The Beach
Shop at:
SSS | LF

Lawn Fawn, Stitched Simple Wavy Borders
Shop at:
SSS | LF

Lawn Fawn, Outside In Stitched Rectangle Stackables
Shop at:
SSS | LF

Lawn Fawn, Butter Ink Pad
Shop at:
SSS | LF

Lawn Fawn Bubblegum Ink Pad
Shop at:
SSS | LF

Lawn Fawn Carrot Ink Pad
Shop at:
SSS | LF

The Ink Stand, rectangle
Shop at:
shurkus

Honeybee Stamps, Background Blender Brushes – set of 2
Shop at:
SSS | HBS

Blender Brush Caddie
Shop at:
shurkus

4″ Lazy Susan
Shop at:
TRHD

Scotch, Mounting Putty
Shop at:
TRHD

Copic Markers
Shop at:
SSS | BA

E37, Sepia Copic Sketch Marker
Shop at:
SSS | BA

E37, Sepia Copic Original Marker
Shop at:
BA

YG21, Anise Copic Original Marker
Shop at:
SSS | BA

YG21, Anise Copic Sketch Marker
Shop at:
SSS | BA

BG32, Aqua Mint Copic Original Marker
Shop at:
BA

BG32, Aqua Mint Copic Sketch Marker
Shop at:
SSS | BA

Y15, Cadmium Yellow Copic Original Marker
Shop at:
BA

Y15, Cadmium Yellow Copic Sketch Marker
Shop at:
SSS | BA

B00, Frost Blue Copic Original Marker
Shop at:
BA

B00, Frost Blue Copic Sketch Marker
Shop at:
SSS | BA

G09 Veronese Green Copic Sketch Marker
Shop at:
SSS | BA

G09 Veronese Green Copic Original Marker
Shop at:
BA

B99 Agate Copic Sketch Marker
Shop at:
BA

Y13, Lemon Yellow Copic Original Marker
Shop at:
BA

Y13, Lemon Yellow Copic Sketch Marker
Shop at:
SSS | BA

YG95 Pale Olive Copic Sketch Marker
Shop at:
SSS | BA

YG95 Pale Olive Copic Original Marker
Shop at:
BA

RV21, Light Pink Copic Original Marker
Shop at:
BA

RV21, Light Pink Copic Sketch Marker
Shop at:
SSS | BA

RV13 Tender Pink Copic Sketch Marker
Shop at:
SSS | BA

RV13 Tender Pink Copic Original Marker
Shop at:
BA

BG13, Mint Green Copic Original Marker
Shop at:
BA

BG13, Mint Green Copic Sketch Marker
Shop at:
SSS | BA

BG11, Mint Green Copic Original Marker
Shop at:
BA

BG11, Mint Green Copic Sketch Marker
Shop at:
SSS | BA

B02, Robin Egg Blue Copic Original Marker
Shop at:
BA

B02, Robin Egg Blue Copic Sketch Marker
Shop at:
SSS | BA

B04, Tahitian Blue Copic Sketch Marker
Shop at:
SSS | BA

B04, Tahitian Blue Copic Original Marker
Shop at:
BA

B06 Peacock Blue Copic Original Marker
Shop at:
BA

B06 Peacock Blue Copic Sketch Marker
Shop at:
SSS | BA

E33, Sand Copic Original Marker
Shop at:
BA

E33, Sand Copic Sketch Marker
Shop at:
SSS | BA

E21 Soft Sun Copic Sketch Marker
Shop at:
SSS | BA

E42 Sand White Copic Sketch Marker
Shop at:
SSS | BA

E43 Dull Ivory Copic Original Marker
Shop at:
BA

E43 Dull Ivory Copic Sketch Marker
Shop at:
SSS | BA

E47 Dark Brown Copic Sketch Marker
Shop at:
SSS | BA

E21 Soft Sun Copic Original Marker
Shop at:
BA

W2 Warm Gray Copic Original Marker
Shop at:
BA

W2 Warm Gray Copic Sketch Marker
Shop at:
SSS | BA

W6 Warm Gray Copic Sketch Marker
Shop at:
SSS | BA

W6 Warm Gray Copic Original Marker
Shop at:
BA

W4 Warm Gray Copic Sketch Marker
Shop at:
SSS | BA

W4 Warm Gray Copic Original Marker
Shop at:
BA

W0 Warm Gray Copic Original Marker
Shop at:
BA

W0 Warm Gray Copic Sketch Marker
Shop at:
SSS | BA

Tim Holtz, Distress Glitter Dust Clear Rock Candy
Shop at:
SSS | shurkus | HBS | R

Tim Holtz, Distress Collage Medium
Shop at:
SSS | shurkus | R

Tsukineko Versafine Onyx Black Ink Pad
Shop at:
SSS | shurkus | HBS

Glitter All Of The Things, Flour Sack Cloth
Shop at:
shurkus

Flour Sack Cloths
Shop at:
TRHD

Mint Glue Tube Holder
Shop at:
shurkus

Scrapbook Adhesives, mixed white foam squares
Shop at:
shurkus

Scrapbook Adhesives, White Foam Strips
Shop at:
shurkus | LF

Misti 2.0
Shop at:
SSS | LF | HBS

Mini Misti 2.0
Shop at:
SSS | LF | HBS

Sakura, Quickie Glue Pen
Shop at:
SSS | shurkus | LF

Lawn Fawn Prisma Glitter
Shop at:
SSS | shurkus | LF

Spellbinders, Best Ever Craft Tape
Shop at:
SSS | shurkus | TRHD

Distress White Heavystock
Shop at:
SSS | shurkus | LF | R

HoneyBee Stamps, Bee Creative Bitty Buzz Cutter – Die Cutting Machine
Shop at:
HBS

Spellbinders Platinum
Shop at:
SSS | SB

Klutter Keeper
Shop at:
shurkus

ATG Gun Holster, Mint
Shop at:
shurkus

Tim Holtz/Tonic 8.5 Guillotine Paper Trimmer
Shop at:
SSS | HBS

Tim Holtz Tonic Rotary Media Trimmer
Shop at:
SSS