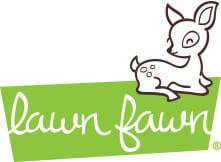 Hello Everyone! I have another project to share with you for the current Lawn Fawnatics Challenge with you. For this challenge, we are encouraging you to create a 3-d project or card!
If you love Lawn Fawn you should definitely follow us on that site– we have a fabulous team that offers inspiration and chances to win gift certificates to Lawn Fawn!
Before I share my card, I wanted to remind you that I recently launched FIVE new online classes! Two free mini Create With Us classes and 3 affordable online classes, not to mention the in-person classes I will be teaching this fall! You can read over all the details and register here. I hope you join me!
Don't want to miss out on any of my fun announcements, be sure to subscribe to my email newsletter.
Alright, now to the fun project I have to share with you-
You're In My Pack Platform Pop-Up, Lawn Fawnatics
You probably know by now I love to create Halloween cards! Even though I don't dress up or trick-or-treat anymore, I think it is still fun to use these cards as friendship cards. The new Wild Wolves set is perfect for this! I had a ton of fun creating this Platform Pop-Up. I also used the Platform Pop-Up Add-On to create a backdrop for my "howlin'" scene. I used Lawn Fawn Jet Black and Lawn Fawn white cardstock which is Neenah Classic Crest 80 LB Smooth Solar White Paper to stamp the images from Wild Wolves and Hey There, Hay Rides!
I used the above Copic markers to color the images with a gray underlayer- this gave it a spooky look and also helped it appear to be nighttime. I love how this turned out!. You will find them linked below in the cardmaking supply list. With the swatches above you can easily substitute for similar colors or even a different coloring medium. If you are interested in learning more about Copic coloring, or alcohol marker coloring, be sure to check out my Copic 101 post here. If you would like to be guided in learning more about coloring with alcohol-based markers, be sure to register for my Copic 101 online class here.
I die-cut all the pieces of the Platform Pop-Up and Add-On with Distress Watercolor Cardstock. I then ink-blended all of the pieces with Distress Ink and splattered them with Distress Mica Sprays. I put the pop-up together with 1/4″ tape and I used a bone folder to be sure all my folds were creased very well since the watercolor cardstock is pretty thick.
I stamped "eek!" and "boo!" from Fangtastic Friends into the sign. I also added some Distress Rock Candy Glitter to the highlights on the trees, and moon.
I hope you find this project inspiring, and that you join us in the challenge! You could win a $50 Gift Certificate from Lawn Fawn!!
Join us!
We randomly pick a winner so really ANYONE can win! You just need to follow the theme and use at least one Lawn Fawn product. You do not need to have a blog to enter, you can upload your project to Instagram, Facebook, or even Flicker- just be sure that it is public!
Be sure to pop on over to Lawn Fawnatics site and check out all the other inspiration from the rest of the design team!
TIP: You can use the search feature here on my website, and type in the name of any Lawn Fawn product, and you will see any inspiration I have shared with that item.
Cardmaking Supplies Used:
Cardmaking supplies I used are linked below. Click on the picture and you will be taken to the product. I use affiliate links when available which means if you make a purchase I get a small commission at no extra cost to you. I appreciate your support!

Lawn Fawn, Wild Wolves
Shop at:
LF

Lawn Fawn, Platform Pop-Up
Shop at:
LF

Lawn Fawn, Platform Pop-Up Add-On
Shop at:
LF

Lawn Fawn, Fangtastic Friends
Shop at:
LF

Lawn Fawn, Hay There, Hayrides!
Shop at:
LF

Lawn Fawn, Jet Black Premium Ink Pad
Shop at:
SSS | shurkus | LF

Distress Mica Stains, Halloween
Shop at:
SSS | R

Honeybee Stamps, Background Blender Brushes – set of 2
Shop at:
SSS | HBS

The Ink Stand, square
Shop at:
shurkus | HBS

Blender Brush Caddie
Shop at:
shurkus

4″ Lazy Susan
Shop at:
TRHD

Scotch, Mounting Putty
Shop at:
TRHD

Copic Markers
Shop at:
SSS | BA

R30 Pale Yellowish Pink Copic Sketch Marker
Shop at:
SSS | BA

Y15, Cadmium Yellow Copic Original Marker
Shop at:
BA

Y15, Cadmium Yellow Copic Sketch Marker
Shop at:
SSS | BA

YR14, Caramel Copic Original Marker
Shop at:
BA

YR14, Caramel Copic Sketch Marker
Shop at:
SSS | BA

Y17, Golden Yellow Copic Original Marker
Shop at:
BA

Y17, Golden Yellow Copic Sketch Marker
Shop at:
SSS | BA

Y13, Lemon Yellow Copic Original Marker
Shop at:
BA

Y13, Lemon Yellow Copic Sketch Marker
Shop at:
SSS | BA

YG09, Lettuce Green Copic Sketch Marker
Shop at:
SSS | BA

YG09, Lettuce Green Copic Original Marker
Shop at:
BA

V15, Mallow Copic Sketch Marker
Shop at:
SSS | BA

V15, Mallow Copic Original Marker
Shop at:
BA

BG13, Mint Green Copic Original Marker
Shop at:
BA

BG13, Mint Green Copic Sketch Marker
Shop at:
SSS | BA

BG11, Mint Green Copic Original Marker
Shop at:
BA

BG11, Mint Green Copic Sketch Marker
Shop at:
SSS | BA

E25 Caribe Cocoa Copic Sketch Marker
Shop at:
SSS | BA

E25 Caribe Cocoa Copic Original Marker
Shop at:
BA

E42 Sand White Copic Sketch Marker
Shop at:
SSS | BA

E43 Dull Ivory Copic Original Marker
Shop at:
BA

E43 Dull Ivory Copic Sketch Marker
Shop at:
SSS | BA

E47 Dark Brown Copic Sketch Marker
Shop at:
SSS | BA

V12 Pale Lilac Copic Original Marker
Shop at:
BA

V12 Pale Lilac Copic Sketch Marker
Shop at:
SSS | BA

W2 Warm Gray Copic Original Marker
Shop at:
BA

W2 Warm Gray Copic Sketch Marker
Shop at:
SSS | BA

W6 Warm Gray Copic Sketch Marker
Shop at:
SSS | BA

W6 Warm Gray Copic Original Marker
Shop at:
BA

W4 Warm Gray Copic Sketch Marker
Shop at:
SSS | BA

W4 Warm Gray Copic Original Marker
Shop at:
BA

E23 Hazelnut Copic Sketch Marker
Shop at:
SSS | BA

E29 Burnt Umber Copic Sketch Marker
Shop at:
SSS | BA

E29 Burnt Umber Copic Original Marker
Shop at:
BA

Tim Holtz, Distress Glitter Dust Clear Rock Candy
Shop at:
SSS | shurkus | HBS | R

Tim Holtz, Peacock Feathers Distress Ink
Shop at:
SSS | R

Tim Holtz, Distress Collage Medium
Shop at:
SSS | shurkus | R

Lawn Fawn, 1/4″ double-sided tape
Shop at:
SSS | LF

Lawn Fawn, Bone Folder
Shop at:
SSS | LF

Tombow, Mono Adhesive Dots Dispenser – Permanent
Shop at:
SSS | shurkus | LF

Blick Arts, Master Synthetic Round #4 Brush
Shop at:
BA

Ranger Paintbrush Set
Shop at:
SSS | shurkus | R

Tim Holtz, Black Soot Distress Ink
Shop at:
SSS | R

Trinity Stamps, Pickup Stick Tool
Shop at:
SSS | Trinity

Tsukineko Versafine Onyx Black Ink Pad
Shop at:
SSS | shurkus | HBS

Glitter All Of The Things, Flour Sack Cloth
Shop at:
shurkus

Flour Sack Cloths
Shop at:
TRHD

Faber-Castell, Collapsible Water Cup
Shop at:
SSS | HBS

Lawn Fawn Glue Tube
Shop at:
SSS | shurkus | LF

Mint Glue Tube Holder
Shop at:
shurkus

Misti 2.0
Shop at:
SSS | LF | HBS

Mini Misti 2.0
Shop at:
SSS | LF | HBS

Lawn Fawn, 80# White 8.5 x 11 Inch Cardstock
Shop at:
SSS | shurkus | LF

Spellbinders, Best Ever Craft Tape
Shop at:
SSS | shurkus | TRHD

Tim Holtz/Ranger Ink, Villainous Potion Distress Ink
Shop at:
SSS | R

Tim Holtz, Distress Watercolor Cardstock 8.5 x 11
Shop at:
SSS | shurkus | R

Tim Holtz/Ranger Ink, Distress Watercolor Cardstock 4 1/4 x 5 1/2
Shop at:
shurkus | HBS

Tim Holtz Distress Ink Pad Wild Honey
Shop at:
SSS

Lawn Fawn Stamp Shammy
Shop at:
SSS | shurkus | LF

Mermaid Mint Shammy Case
Shop at:
shurkus

HoneyBee Stamps, Bee Creative Bitty Buzz Cutter – Die Cutting Machine
Shop at:
HBS

Spellbinders Platinum
Shop at:
SSS | SB

Klutter Keeper
Shop at:
shurkus

ATG Gun Holster, Mint
Shop at:
shurkus

Tim Holtz/Tonic 8.5 Guillotine Paper Trimmer
Shop at:
SSS | HBS

Tim Holtz Tonic Rotary Media Trimmer
Shop at:
SSS