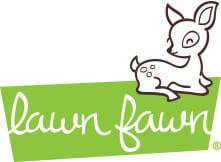 Hello everyone! Before I share my card I wanted to remind you that you can still sign up for my next online class. We are going to create some friendship/encouragement cards with brand new Lawn Fawn goodies in the "Special Delivery" class.
I share more class details and some fun class feedback from people who attended my last online classes here and you can see my other online offerings here.
If you want to be sure to hear about all of these fun announcements, be sure to subscribe to my email newsletter.
Alright, now to a fun, wintery card
Build a Snowman, Lawn Fawn
"Do you want to build a snowman?" Are you singing the song now? I had a lot of fun creating this scene, and hopefully, you aren't tired of sparkly, gradient letters, because I just had to create some more.
I love all things snowman and snowflakes, as long as I don't have to feel them in real life 😉 So I thought it would be fun to create a little scene of some snowman building.  I started with Frosty Friends and dressed him up with a scarf from Yeti or Not, and a hat from Snow Cool.
For the friends that are building the snowman I used the baby bear from Snow Much Fun, the squirrel and ladder from Cheery Christmas, and the penguin from Snow cool. The mouse and stool are from Merry Mice which was a limited edition set that is no longer available, but you could use another mouse and put another ladder on the left side too.
The snowballs are from Be Hap-Pea. I stamped everything with Lawn Fawn River Rock ink, this is Copic friendly, and I like that it gives the scene a cool tone.
Using a Quickie Glue Pen and Prisma Glitter, I added glitter accents on the snowman and snowballs
I die-cut the Scalloped Slimline with Hearts: Portrait for the background out of Mint Sprinkle and Shine Lawn Fawn paper, the gold dots are adorable. I ink blended the edges with Lawn Fawn Merman ink. I then cut out a stitched hillside.
For the sentiment, I stamped and gold embossed "do you want to build a" with Claire's ABC's and cut them out, word-fetti style. I then die-cut "snowman" with Finley's ABC's and ink blended a gradient on them with Merman and Peacock Lawn Fawn ink. Using a Quickie Glue Pen and Prisma Glitter, I added glitter towards the bottom of the letters.
I love creating my own sentiment and having fun with them at the same time! You can see the other gradient letters I recently shared here:
Hope this card has inspired you to break out your ABC stamps and dies!
Supplies Used:
Supplies I used are linked below. Click on the picture and you will be taken to the product. I use affiliate links when available which means if you make a purchase I get a small commission at no extra cost to you. Thank you for your support!
""

Lawn Fawn, Frosty Friends
Shop at:
SSS | LF

Lawn Fawn Finley's Abc's Lawn Cuts Dies
Shop at:
SSS | LF

Lawn Fawn, Claire's ABC's
Shop at:
SSS | LF

Lawn Fawn, Yeti or Not
Shop at:
SSS | LF

Lawn Fawn, Snow Much Fun
Shop at:
SSS | LF

Lawn Fawn, Cheery Christmas
Shop at:
SSS | LF

Lawn Fawn, Be Hap-Pea
Shop at:
SSS | LF

Lawn Fawn, Snow Cool
Shop at:
SSS | LF

Lawn Fawn, Slimline Stitched Hillside Borders
Shop at:
SSS | LF

Lawn Fawn, scalloped slimline with hearts: portrait
Shop at:
SSS | LF

Lawn Fawn, Let It Shine- Mint Sprinkle n' Shine
Shop at:
LF

Lawn Fawn Peacock Ink Pad
Shop at:
SSS | LF

Lawn Fawn Merman Premium Dye Ink Pad Fawndamentals Lf1088
Shop at:
SSS | LF

Lawn Fawn, River Rock Premium Ink Pad
Shop at:
SSS | LF

Taylored Expressions, Blender Brushes
Shop at:
etc

Picket Fence, Magic Brushes
Shop at:
SSS | LF

Simon Says Stamp, Set of 5 Rainbow Pack BLENDER BRUSHES
Shop at:
SSS

Make It By Marko, Peacock Blender Brush Caddy
Shop at:
etc

Lawn Fawn, 80 LB WHITE 8.5 x 11 Inch Cardstock
Shop at:
SSS | LF

Misti Precision Stamping Tool 2.0
Shop at:
SSS | LF

Lawn Fawn Glue Tube
Shop at:
SSS | LF

Rainbow Glue Tube Holder
Shop at:
Shurkus

Mint Glue Tube Holder
Shop at:
Shurkus

Glue Tube Holder
Shop at:
Shurkus

Sakura Quickie Glue Pens
Shop at:
SSS

Lawn Fawn Prisma Glitter
Shop at:
SSS | LF

Fiskars Microtip Scissors
Shop at:
SSS

Lawn Fawn, Gold Embossing Powder
Shop at:
SSS | LF

Versamark
Shop at:
SSS | HA

3M Scotch DOUBLE-SIDED FOAM TAPE Permanent

Shop at:
SSS | LF

Mermaid, Stamp Shammy Holder
Shop at:
Shurkus

Mermaid Mint Shammy Case
Shop at:
Shurkus

Lawn Fawn, Starry Shammy Case
Shop at:
SSS | LF

Therm O Web, Purple Tape
Shop at:
SSS

Ranger, Heat Tool
Shop at:
SSS | Ranger

Altenew, Mini Blossom Die Cut machine
Shop at:
SSS

Spellbinders Platinum
Shop at:
SSS