Hi everyone! I have some fun inspiration for you with some Tim Holtz/Sizzix dies! I am honored to be a Tim Holtz maker and am so excited to inspire you more with his products!!! All of his new dies are available now!
Tim Holtz/Sizzix: It's Your Day! Celebration Etcetera Tag
I used the new Celebrate Colorize die set for this project and a Mini Etcetera Tag. Putting together these fun birthday dies was so fun, and easy!
I started by ink-blending some cardstock with the following Distress Ink colors:
Kitsch Flamingo
Squeezed Lemonade
Mustard Seed
Twisted Citron
Mowed Lawn
Salvaged Patina
Peacock Feathers
Shaded Lilac
Wilted Violet
I then added adhesive to the cardstock I was going to die cut first. You could do this with a Xyron, or you could use double-sided adhesive sheets. Then you have all these stickers and it makes it so easy to put together the colorize dies!
I die-cut the balloons, streamers, and party hat out of the ink-blended pieces of cardstock and some glitter cardstock. I also die-cut some of the swirls and sparkles.
I set aside the die cuts and started to create the background. I traced the etcetera tag onto some Distress Watercolor Cardstock, and cut it out. I then created a rainbow-marbled background with Distress Paint.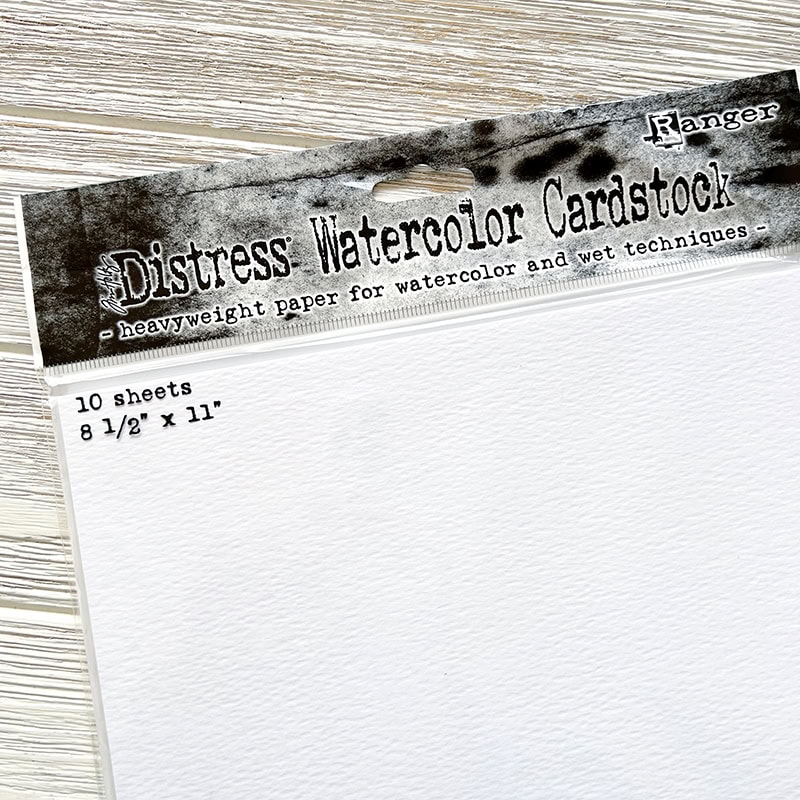 I used the following Distress Paint colors:
Picked Raspberry
Kitsch Flamingo
Spiced Marmalade
Mustard Seed
Twisted Citron
Salvaged Patina
Shaded Lilac
I then stamped out "it's your day" with some foam ABC stamps from Tim Holtz, these have been discontinued, but any large ABC stamps would work. I used Black Soot Distress Oxide and stamped it onto Distress White Heavystock. I cut out the sentiment into word strips. I started to assemble the project- adding the marbled background to the etcetera tag with double-sided tape. I then adhered one of the streamers with Distress Collage Medium and then used black foam squares for the other two.
I added some Lawn Fawn black tie trimmings to the back of the balloons with black foam squares.
I then added a sprinkle of Chunky Glitter to the edges of the word strips, party hat, and streamers with Glossy Accents. I added some Prisma Glitter to the balloons with Glossy Accents as well so the sparkle appeared thicker. This is such a fun birthday project and would make a fun gift for anyone celebrating!
Purchase the new Tim Holtz/Sizzix dies from Simon Says Stamp here
Cardmaking Supplies Used
Cardmaking Supplies I used are linked throughout the post. Click on the product name and you will be taken to the product. I use affiliate links when available which means if you make a purchase I get a small commission at no extra cost to you. Thank you for your support!

Tim Holtz/Sizzix, Celebrate Colorize
Shop at:
SSS

Tim Holtz/ Stampers Anonymous, Etcetera MINI TAG Thickboards
Shop at:
SSS

Tim Holtz, Picked Raspberry Distress Ink
Shop at:
SSS | R

Tim Holtz/Ranger Ink, Kitsch Flamingo Distress Ink
Shop at:
SSS | HA | R

Tim Holtz, Squeezed Lemonade Distress Ink
Shop at:
SSS | R

Tim Holtz Distress Ink Pad Mustard Seed
Shop at:
SSS | R

Tim Holtz, Twisted Citron Distress Ink
Shop at:
SSS | R

Tim Holtz, Mowed Lawn Distress Ink
Shop at:
SSS | R

Tim Holtz, Peacock Feathers Distress Ink
Shop at:
SSS | R

Tim Holtz, Shaded Lilac Distress Ink
Shop at:
SSS | R

Tim Holtz, Wilted Violet Distress Ink
Shop at:
SSS | R

The Ink Stand, square
Shop at:
shurkus

Tim Holtz, Distress Oxide Black Soot
Shop at:
SSS | LF | R

Lawn Fawn, Double Sided Adhesive Sheets
Shop at:
SSS | LF

Tim Holtz Distress Sprayer Ranger 4 Ounces
Shop at:
SSS | R

Flour Sack Cloths
Shop at:
Misc

Ranger Glossy Accents
Shop at:
SSS | shurkus | HA | R

Mint Glue Tube Holder
Shop at:
shurkus

Lawn Fawn Prisma Glitter
Shop at:
SSS | shurkus | LF

Lawn Fawn, Chunky Glitter
Shop at:
SSS | shurkus | LF

Simon Says Stamp, Blender Brushes
Shop at:
SSS

Blender Brush Caddie
Shop at:
shurkus

4″ Lazy Susan
Shop at:
Misc

Scotch, Mounting Putty
Shop at:
Misc

Spellbinders, Best Ever Craft Tape
Shop at:
SSS | shurkus | Misc

Lawn Fawn, Pixie Dust Sparkle Cardstock
Shop at:
SSS | LF

Distress White Heavystock
Shop at:
SSS | shurkus | R

Tim Holtz, Distress Watercolor Cardstock 8.5 x 11
Shop at:
SSS | shurkus | R

Tim Holtz/Ranger Ink, Kitsch Flamingo Distress Paint
Shop at:
SSS | R

Tim Holtz, Distress Paint – Picked Raspberry
Shop at:
SSS | R

Tim Holtz Distress Paint, Twisted Citron
Shop at:
SSS | R

Tim Holtz, Spiced Marmalade Distress Paint
Shop at:
SSS | R

Tim Holtz, Distress Paint – Squeezed Lemonade
Shop at:
SSS | R

Tim Holtz/Ranger Ink, Salvaged Patina Distress Paint
Shop at:
SSS | R

Tim Holtz, Distress Paint – Shaded Lilac
Shop at:
SSS | R

Scrapbook Adhesives, mixed black foam squares
Shop at:
shurkus

Tim Holtz, Distress Collage Medium
Shop at:
SSS | shurkus | R

Lawn Fawn, 1/4″ double-sided tape
Shop at:
SSS | LF

Lawn Fawn, Black Tie Lawn Trimmings
Shop at:
LF

Lawn Fawn Stamp Shammy
Shop at:
SSS | shurkus | LF

Mermaid Mint Shammy Case
Shop at:
shurkus

Tim Holtz/Tonic 8.5 Guillotine Paper Trimmer
Shop at:
SSS | HA

Scrapbook Adhesives, 0.25″ white foam squares
Shop at:
SSS | LF

Spellbinders Limited Edition Aqua Platinum
Shop at:
SB

Spellbinders Platinum
Shop at:
SSS | SB

Klutter Keeper
Shop at:
shurkus

ATG Gun Holster, Mint
Shop at:
shurkus