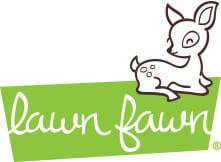 Hello everyone! I'm so excited to be sharing with you a fun card using all dies (except for the sentiment). Before I get to the details of the card I wanted to let you know I have a new online class coming in June, you can see all the details, and sign up here.
There is also a free mini-class- Create with Us: Pool Party that Kelly Marie and I are hosting on June 14th and you can see more details here
Ok, now let me show you this fun card I created!
Sweet Fruit – Lawn Fawn
For this card, I decided I wanted to make a row of fruit in rainbow colors! Using a combination of Lawn Fawn dies, cardstock, and ink I created this!
Each fruit is from the following die sets
Cherry: I Scream, You Scream
Raspberry: Stitched Cupcake
Strawberry: Strawberry Patch
Orange: Zesty Lemons
Lemon: Zesty Lemons
Lime: Zesty Lemons
Blueberries: Stackable Circles, Zesty Lemons
I diecut everything from Lawn Fawn cardstock and ink blended the edges with Lawn Fawn inks to add dimension (all papers and inks linked below)
I then arranged them onto some Distress Watercolor Cardstock. I wanted the texture of the cardstock to show and add to the card details.
That panel was trimmed down and added to a piece of Brunia patterned paper from the Flower Market set.
I then stamped the sentiment from Simply Summer Sentiments on a small banner from the Extra Sentiment Banner set.
The current challenge for the Lawn Fawnatics challenge- is dies only, this card would work! There is still time to be inspired and enter, details here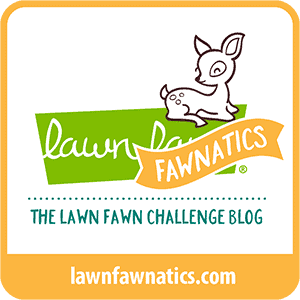 Supplies Used:
Supplies I used are linked below. Click on the picture and you will be taken to the product. I use affiliate links when available which means if you make a purchase I get a small commission at no extra cost to you. Thank you for your support!

Lawn Fawn, Zesty Lemons
Shop at:
SSS | LF

Lawn Fawn, I scream, you scream
Shop at:
SSS | LF

Lawn Fawn, Stitched Cupcake
Shop at:
SSS | LF

Lawn Fawn, Simply Summer Sentiments
Shop at:
SSS | LF

Lawn Fawn, Strawberry Patch
Shop at:
SSS | LF

Lawn Fawn, Circle Stackables
Shop at:
SSS | LF

Lawn Fawn, Extra Sentiment Banner
Shop at:
SSS | LF

Lawn Fawn, Flower Market- Brunia 12×12
Shop at:
LF

Lawn Fawn, Flower Market- 12×12 Collection Pack
Shop at:
LF

Lawn Fawn, Flower Market- 6×6 petite paper pack
Shop at:
SSS | LF

The Ink Stand, rectangle
Shop at:
shurkus

Tim Holtz, Distress Watercolor Cardstock 8.5 x 11
Shop at:
SSS | R

Lawn Fawn, Guava Cardstock
Shop at:
SSS | LF

Simon Says Stamp, Blender Brushes
Shop at:
SSS

Blender Brush Caddie
Shop at:
shurkus

4″ Lazy Susan
Shop at:
AMZ

Scotch, Mounting Putty
Shop at:
AMZ

Lawn Fawn, Sunflower Cardstock
Shop at:
SSS | LF

Lawn Fawn, Noble Fir Cardstock
Shop at:
SSS | LF

Tsukineko Versafine Onyx Black Ink Pad
Shop at:
SSS

Lawn Fawn, 80 LB WHITE 8.5 x 11 Inch Cardstock
Shop at:
SSS | LF

Scrapbook Adhesives, mixed white foam squares
Shop at:
shurkus

Lawn Fawn, Chili Pepper Cardstock
Shop at:
SSS | LF

Lawn Fawn, Lobster Dye Ink Pad
Shop at:
SSS | LF

Lawn Fawn, Jalapeno Ink Pad
Shop at:
SSS | LF

Lawn Fawn, Juice Box Dye Ink Pad
Shop at:
SSS | LF

Lawn Fawn, Ground Coffee Cardstock
Shop at:
SSS | LF

Lawn Fawn Carrot Ink Pad
Shop at:
SSS | LF

Lawn Fawn, Ballet Slippers Ink Pad
Shop at:
SSS | LF

Lawn Fawn Sunflower Ink Pad
Shop at:
SSS | LF

Lawn Fawn, Freshly Cut Grass Dye Ink Pad
Shop at:
SSS | LF

Lawn Fawn Raspberry Cardstock
Shop at:
SSS | LF

Lawn Fawn, Raspberry Dye Ink Pad
Shop at:
SSS | LF

Lawn Fawn, Fake Tan Cardstock
Shop at:
SSS | LF

Lawn Fawn Cilantro Cardstock
Shop at:
SSS

Lawn Fawn, Blue Jay Cardstock
Shop at:
SSS | LF

Lawn Fawn, Paper Bag Cardstock
Shop at:
SSS | LF

Lawn Fawn, Watercolor Wishes 12×12 Paper
Shop at:
SSS | LF

Lawn Fawn Jalapeno Ink Pad
Shop at:
SSS | LF

Lawn Fawn Glue Tube
Shop at:
SSS | LF

Fiskars Microtip Scissors
Shop at:
SSS

3M Scotch PINK ATG ADVANCED TAPE GLIDER 0.25 Inch Adhesive Glue Gun
Shop at:
SSS

Flour Sack Cloths
Shop at:
AMZ

Lawn Fawn, Sticky Note Cardstock
Shop at:
SSS | LF

Lawn Fawn, Watercolor Wishes- Four Leaf 12×12
Shop at:
LF

Y15, Cadmium Yellow Copic Original Marker
Shop at:
BA

Y15, Cadmium Yellow Copic Sketch Marker
Shop at:
SSS | BA

Y38, Honey Copic Sketch Marker
Shop at:
BA

Y38, Honey Copic Original Marker
Shop at:
BA

Mint Glue Tube Holder
Shop at:
shurkus

Scrapbook Adhesives, 0.25″ white foam squares
Shop at:
SSS | LF

Klutter Keeper
Shop at:
shurkus

Tim Holtz/Tonic 8.5 Guillotine Paper Trimmer
Shop at:
SSS