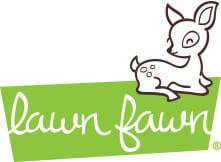 Hello Everyone! I have a card to share with you that I created for the current Lawn Fawnatics Challenge. This challenge is encouraging you to create a card that is inspired by a Lawn Fawnatics or Lawn Fawn design team member.
If you love Lawn Fawn you should definitely follow us on that site– we have a fabulous team that offers inspiration and chances to win gift certificates to Lawn Fawn!
Before I share my card, I wanted to let you know that I will be teaching some in-person classes in May! I am wicked excited to travel to Scrappy Chic in MI and Papercraft Clubhouse in CT to teach some wicked fun classes! Hope you are going to join me!
Don't want to miss out on any of my fun announcements, be sure to subscribe to my email newsletter.
Alright, now to the fun card I have to share with you-
Inspired By, Lawn Fawnatics
I absolutely LOVE every card that Samantha Mann creates, she has been on the Lawn Fawnatics Design Team with me for years, and she also has participated in my Get Cracking on Christmas series.
I didn't even have to study her cards much to create my card because I know of some "signature sam style" that I love that I wanted to recreate on my card. The first thing I knew I wanted to do was to watercolor my images. Sam uses Zig Clean Color Real Brush Markers, I used Distress Watercolor Pencils. I stamped out some of the images from Fly High with Lawn Fawn Jet Black (which works for watercoloring AND alcohol-marker coloring) onto Distress Watercolor Cardstock, watercolored the images, and then die-cut them out. I added some small faces with Lawn Fawn's 1.75″ mini block and Versafine onyx Black ink.
I then created the background, by masking out a section on Distress White Heavystock. I ink-blended a gradient with Blueprint Sketch and Mermaid Lagoon Distress Ink. I used Simon Says Stamp blender brushes (that I store in my favorite brush caddy). Whenever I am ink blending I love to use the Ink Stands to hold my ink pads, I also use a small mister bottle filled with Isopropyl Alcohol, to quickly clean my table surface with a Flour Sack Cloth.
I then used the Cloud Background Stencils, only one of them, and spread some Distress Opaque Texture Paste. I had the clouds break the barrier of the ink-blended section just a bit, as Sam often does. I used the Wendy Vecchi Stay-tion to hold the stencil in place while I was adding the texture paste.

I then white embossed on Black Licorice Cardstock the sentiment "Flying By To Say" from the Fly High stamp set. Whenever I do ANY embossing, I prep the surface using the Cottontail Embossing Powder Tool. I used  Yeti Lawn Fawn pigment ink, and Alabaster White Brutus Monroe White Embossing Powder. I also stamped onto the card background "Happy Birthday" with Versafine Onyx Black from the Simply Sentiments stamp set.
Lastly, I added a touch of black and white washi tape, something that Sam does often on her cards. I didn't glitter all of the things because I noticed Sam doesn't glitter things very often, guess I need to work on jennabling her 😉
I hope you find this card inspiring, and that you join us in the challenge! You could win a $50 Gift Certificate from Lawn Fawn!!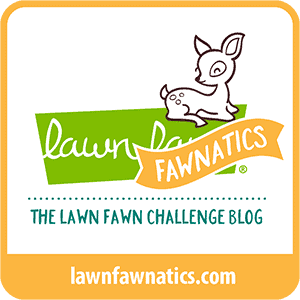 Join us!
We host a new challenge every 2 weeks. We randomly pick a winner so really ANYONE can win! You just need to follow the theme and use at least one Lawn Fawn product. You do not need to have a blog to enter, you can upload your project to Instagram, Facebook, or even Flicker- just be sure that it is public!
Be sure to pop on over to Lawn Fawnatics site and check out all the other inspiration from the rest of the design team!
TIP: you can use the search feature here on my website, and type in the name of any Lawn Fawn product, and you will see any inspiration I have shared with that item.
Card Making Supplies Used:
Cardmaking supplies I used are linked below. Click on the picture and you will be taken to the product. I use affiliate links when available which means if you make a purchase I get a small commission at no extra cost to you. I appreciate your support!

Lawn Fawn, Fly High
Shop at:
SSS | LF

Lawn Fawn, Cloud Background Stencils
Shop at:
SSS | LF

Lawn Fawn Simply Sentiments
Shop at:
SSS | LF

Distress Watercolor Pencils Bundle
Shop at:
SSS | HA | R

Distress Watercolor Pencils, set 3
Shop at:
SSS | HA | R

Distress Watercolor Pencils, set 2
Shop at:
SSS | HA | R

Distress Watercolor Pencils, set 1
Shop at:
SSS | HA | R

Mobius & Ruppert Brass Pencil Sharpeners
Shop at:
BA

Tim Holtz, Mermaid Lagoon Distress Ink
Shop at:
SSS | R

Tim Holtz, Blueprint Sketch Distress Ink
Shop at:
SSS | R

The Ink Stand, square
Shop at:
shurkus

Blick Arts, Master Synthetic Round #4 Brush
Shop at:
BA

Blick Arts, Master Synthetic Round #2 Brush
Shop at:
BA

Ranger Paintbrush Set
Shop at:
SSS | shurkus | R

Tsukineko Versafine Onyx Black Ink Pad
Shop at:
SSS | shurkus | HA

Glitter All Of The Things, Flour Sack Cloth
Shop at:
shurkus

Flour Sack Cloths
Shop at:
Misc

Ranger, 2oz Mister
Shop at:
SSS | R

99% Isopropyl Alcohol
Shop at:
Misc

Faber-Castell, Collapsible Water Cup
Shop at:
SSS | HA

Ranger, Heat Tool
Shop at:
SSS | HA | R

Lawn Fawn Glue Tube
Shop at:
SSS | shurkus | LF

Mint Glue Tube Holder
Shop at:
shurkus

Scrapbook Adhesives, mixed white foam squares
Shop at:
shurkus

Scrapbook Adhesives, White Foam Strips
Shop at:
shurkus | LF

Misti 2.0
Shop at:
SSS | LF | HA

Mini Misti 2.0
Shop at:
SSS | LF | HA

Lawn Fawn, 1.75″ round grip block
Shop at:
SSS | shurkus | LF

Wendy Vecchi, 7 inch Stay-tion
Shop at:
SSS | shurkus | R

Wendy Vecchi, Make Art Stay-tion
Shop at:
SSS | LF | R

Sakura, Quickie Glue Pen
Shop at:
SSS | shurkus | LF

Lawn Fawn Prisma Glitter
Shop at:
SSS | shurkus | LF

Tombow, Removable Adhesive Tape Runner
Shop at:
SSS | shurkus

Therm o Web, Adhesive Eraser
Shop at:
SSS

Simon Says Stamp, Blender Brushes
Shop at:
SSS

Blender Brush Caddie
Shop at:
shurkus

4″ Lazy Susan
Shop at:
Misc

Scotch, Mounting Putty
Shop at:
Misc

Spellbinders, Best Ever Craft Tape
Shop at:
SSS | shurkus | Misc

Tim Holtz, Distress Palette Knife 2 Pack
Shop at:
SSS | R

Distress White Heavystock
Shop at:
SSS | shurkus | R

Tim Holtz, Distress Watercolor Cardstock 8.5 x 11
Shop at:
SSS | shurkus | R

Tim Holtz/Ranger Ink, Distress Watercolor Cardstock 4 1/4 x 5 1/2
Shop at:
shurkus | HA

Lawn Fawn, Yeti Ink Pad
Shop at:
SSS | shurkus | LF

Brutus Monroe, Alabaster White Embossing Powder
Shop at:
SSS

The Rabbit Hole Designs, Cottontail Powder Tool
Shop at:
shurkus

The Rabbit Hole Designs, Cottontail Powder Refill
Shop at:
shurkus

https://shurkus.com/product/distress-white-heavystock-8-5-x-11-10pk
Shop at:
SSS | LF

Distress Texture Paste Opaque
Shop at:
SSS

Lawn Fawn Stamp Shammy
Shop at:
SSS | shurkus | LF

Mermaid Mint Shammy Case
Shop at:
shurkus

Wagner Heat Tool
Shop at:
SSS

Spellbinders Limited Edition Aqua Platinum
Shop at:
SB

Spellbinders Platinum
Shop at:
SSS | SB

Klutter Keeper
Shop at:
shurkus

ATG Gun Holster, Mint
Shop at:
shurkus

Tim Holtz/Tonic 8.5 Guillotine Paper Trimmer
Shop at:
SSS | HA

Tim Holtz Tonic Rotary Media Trimmer
Shop at:
SSS