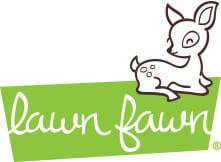 Hello everyone! I am wicked excited to share with you the details of this limited edition kit from Lawn Fawn and details about our next Create With Us free class!
This limited edition kit from Lawn Fawn is while supplies last, so you will want to be sure to order it FAST!
The kit includes:
Hive Five 4×6 Stamp Set
Hive Five Lawn Cuts
Honeycomb Shaker Gift Tag
Honeycomb Stencil
Stripes & Sprinkles 6×6 paper pad
Sparkle Glaze
With this kit release, Kelly Marie and I will be hosting another, free Lawn Fawn mini-class, "Create with us: Hive Five" to celebrate this new kit. This will be free and open to everyone, you will be able to watch and create with us on Lawn Fawn's Facebook page or YouTube channel on July 15th. More details on Lawn Fawn's site here. You can see the projects we are going to create below!
Ok, now let me show you the fun projects I created!
Supplies Needed for class:
Supplies I used are linked below. Click on the picture and you will be taken to the product. I use affiliate links when available which means if you make a purchase I get a small commission at no extra cost to you. Thank you for your support!
Affiliate links may be used!

Lawn Fawn, Hive Five Kit
Shop at:
LF

The Ink Stand, rectangle
Shop at:
shurkus

Lawn Fawn, Jet Black Premium Ink Pad
Shop at:
SSS | LF

Lawn Fawn, County Fair Ink Cube Pack
Shop at:
SSS | LF

Lawn Fawn, Lemonade Ink Pad
Shop at:
LF

Lawn Fawn, No. 2 Pencil Ink Pad
Shop at:
SSS | LF

Tsukineko Versafine Onyx Black Ink Pad
Shop at:
SSS

Lawn Fawn, 80 LB WHITE 8.5 x 11 Inch Cardstock
Shop at:
SSS | LF

Distress White Heavystock
Shop at:
SSS | R

Simon Says Stamp, Blender Brushes
Shop at:
SSS

Blender Brush Caddie
Shop at:
shurkus

4″ Lazy Susan
Shop at:
other

Scotch, Mounting Putty
Shop at:
other

Trinity Stamps, Pickup Stick Tool
Shop at:
SSS | TS

Scrapbook Adhesives, mixed black foam squares
Shop at:
shurkus

Ranger, 2oz Mister
Shop at:
SSS | R

99% Isopropyl Alcohol
Shop at:
other

Lawn Fawn Glue Tube
Shop at:
SSS | LF

Fiskars Microtip Scissors
Shop at:
SSS

Lawn Fawn, 2.5″ round grip block with grid
Shop at:
LF

Lawn Fawn, 1.75″ round grip block
Shop at:
SSS | LF

3M Scotch PINK ATG ADVANCED TAPE GLIDER 0.25 Inch Adhesive Glue Gun
Shop at:
SSS

Flour Sack Cloths
Shop at:
other

Y21, Buttercup Yellow Copic Original Marker
Shop at:
BA

Y21, Buttercup Yellow Copic Sketch Marker
Shop at:
SSS | BA

Y15, Cadmium Yellow Copic Original Marker
Shop at:
BA

Y15, Cadmium Yellow Copic Sketch Marker
Shop at:
SSS | BA

YG05 Salad Copic Sketch Marker
Shop at:
SSS | BA

YG05 Salad Copic Original Marker
Shop at:
BA

BG10, Cool Shadow Copic Original Marker
Shop at:
BA

BG10, Cool Shadow Copic Sketch Marker
Shop at:
SSS | BA

Y35 Maize Copic Sketch Marker
Shop at:
SSS | BA

YG09, Lettuce Green Copic Sketch Marker
Shop at:
SSS | BA

YG09, Lettuce Green Copic Original Marker
Shop at:
BA

Y02 Canary Yellow Copic Original Marker
Shop at:
BA

Y02 Canary Yellow Copic Sketch Marker
Shop at:
SSS | BA

E27, Milk Chocolate Copic Original Marker
Shop at:
BA

E27, Milk Chocolate Copic Sketch Marker
Shop at:
BA

E23 Hazelnut Copic Sketch Marker
Shop at:
SSS | BA

R30 Pale Yellowish Pink Copic Sketch Marker
Shop at:
SSS | BA

E53 Raw Silk Copic Sketch Marker
Shop at:
SSS | BA

E53 Raw Silk Copic Original Marker
Shop at:
BA

R22 Light Prawn Copic Sketch Marker
Shop at:
SSS | BA

Misti 2.0
Shop at:
SSS | LF

Mini Misti 2.0
Shop at:
SSS | LF

Wendy Vecchi, 7 inch Stay-tion
Shop at:
SSS | shurkus | R

Wendy Vecchi, Make Art Stay-tion
Shop at:
SSS | LF | R

Mint Glue Tube Holder
Shop at:
shurkus

Lawn Fawn Stamp Shammy
Shop at:
SSS | LF

Mermaid Mint Shammy Case
Shop at:
shurkus

Altenew, Mini Blossom Die Cut machine
Shop at:
SSS | other

Spellbinders Platinum
Shop at:
SSS | SB

Spellbinders Limited Edition Aqua Platinum
Shop at:
SB

Klutter Keeper
Shop at:
shurkus

ATG Gun Holster, Mint
Shop at:
shurkus

Tim Holtz/Tonic 8.5 Guillotine Paper Trimmer
Shop at:
SSS

Tim Holtz/Tonic Travel Glass Media Mat
Shop at:
SSS

Tim Holtz/Tonic Glass Media Mat
Shop at:
SSS