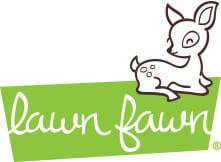 Hello everyone! I'm so excited to be sharing a fun Lawn Fawn card with you today! Before I get to the details of the card I wanted to let you know that all of my online Lawn Fawn classes are available to take. Even though the LIVE portion is over, you can still take the classes, watch the replays and get access to the class resources. I am also still available in the class groups for any questions you may have. There have been a lot of fun classes these past few months, you should try one out! More details here

Tropical Vibes, Lawn Fawn
I was clearly still feeling the "tropical vibes" after my last online class, and in the tropical mood to create this card. The star of the show is the new Happy Hibiscus dies from Lawn Fawn. I also used the new Tropical Leaves dies. 
A lot of inky fun was had to create these pieces. I started with some Distress White Heavystock, making inky backgrounds to die cut from. I used regular Distress Ink, because I wanted the bright translucent properties that the ink has. Here is a breakdown of the color combos I used:
Hibiscus Flowers
Kitsch Flamingo
Picked Raspberry
Spiced Marmalade (piston)
Squeezed Lemonade (piston)
Leaf combo #1
Shabby Shutters
Twisted Citron
Leaf combo #2
Lucky Clover
Cracked Pistachio
Leaf combo #3
Rustic Wilderness
Mowed Lawn
Leaf combo #4
Pine Needles
Peacock Feathers
For the sentiment, I diecut the word "Tropical" from Finley's ABCs and "Vibes" from Stitched Olivers ABCs.
I ink blended "tropical" with Kitsch Flamingo and Squeezed Lemonade, overlapping the blending to give a pretty orange in the middle. I ink blended "vibes" with Mermaid Lagoon and Salvaged Patina.
I arranged all of these fun inky pieces on a slimline stitched rectangle, keeping the background white really allows all the color to POP and all the inky texture to really show.
If you want to learn more about Distress inks and the techniques I often use, and if you would like to become more comfortable with them I highly recommend taking my Distress Ink Technique class. Here are just a few reviews from people who have taken the class. You can see others in my shop, as well as register for the class here
Supplies Used:
Supplies I used are linked below. Click on the picture and you will be taken to the product. I use affiliate links when available which means if you make a purchase I get a small commission at no extra cost to you. Thank you for your support!
""

Lawn Fawn, Happy Hibiscus
Shop at:
SSS | LF

Lawn Fawn, Tropical Leaves
Shop at:
SSS | LF

Lawn Fawn, Finley's ABC's
Shop at:
SSS | LF

Lawn Fawn, Oliver's ABC's
Shop at:
SSS | LF

Lawn Fawn, Large Slimline with Sliders
Shop at:
SSS | LF

Distress White Heavystock
Shop at:
SSS | Ranger

The Ink Stand, square
Shop at:
Shurkus

The Ink Stand, mini
Shop at:
Shurkus

Tim Holtz/Ranger Ink, Kitsch Flamingo Distress Ink
Shop at:
SSS | Ranger

Tim Holtz, Lucky Clover Distress Ink
Shop at:
SSS | Ranger

Tim Holtz, Squeezed Lemonade Distress Ink
Shop at:
SSS | Ranger

Tim Holtz Distress Ink Pad Shabby Shutters
Shop at:
SSS | Ranger

Tim Holtz, Twisted Citron Distress Ink
Shop at:
SSS | Ranger

Tim Holtz, Rustic Wilderness Distress Ink
Shop at:
SSS | Ranger

Tim Holtz, Pine Needles Distress Ink
Shop at:
SSS | Ranger

Tim Holtz, Mowed Lawn Distress Ink
Shop at:
SSS | Ranger

Cracked Pistachio Distress Ink
Shop at:
SSS | Ranger

Tim Holtz/Ranger Ink, Salvaged Patina Distress
Shop at:
SSS | Ranger

Tim Holtz, Mermaid Lagoon Distress Ink
Shop at:
SSS | Ranger

Tim Holtz, Peacock Feathers Distress Ink
Shop at:
SSS | Ranger

Ranger Mini Round Ink Blending Tools Ibt40965
Shop at:
SSS | LF | Ranger

Ranger Ink, Mini Domed Ink Blending Foam
Shop at:
SSS

Flour Sack Cloths
Shop at:
SSS | MISC

Tim Holtz Distress Sprayer Ranger 4 Ounces
Shop at:
SSS | Ranger

Scrapbook Adhesives, 0.25″ white foam squares
Shop at:
SSS | LF

Lawn Fawn Glue Tube
Shop at:
SSS | LF

Rainbow Glue Tube Holder
Shop at:
Shurkus

Mint Glue Tube Holder
Shop at:
Shurkus

3M Scotch DOUBLE-SIDED FOAM TAPE Permanent

Shop at:
SSS | LF

Lawn Fawn Stamp Shammy
Shop at:
SSS | LF

Mermaid Mint Shammy Case
Shop at:
Shurkus

Lawn Fawn, Starry Shammy Case
Shop at:
SSS | LF

Tim Holtz/Tonic, Replacement non-stick mat
Shop at:
SSS

Ranger, Heat Tool
Shop at:
SSS | Ranger

Altenew, Mini Blossom Die Cut machine
Shop at:
SSS | MISC

Spellbinders Platinum
Shop at:
SSS | MISC