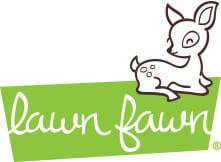 Hello Everyone! I am so excited to share the current Lawn Fawnatics Challenge with you. For this challenge, we are encouraging you to create a project with a your favorite holiday song or movie in mind!
If you love Lawn Fawn, you should definitely follow us on that site– we have a fabulous team that offers inspiration and chances to win gift certificates to Lawn Fawn!
Before I share my card, I wanted to remind you that I have some holiday online classes that are sure to inspire you and get you going on some happy mail to send out in the next few months! You can read over all the details and register here. I hope you join me!
If you don't want to miss out on any of my fun announcements, be sure to subscribe to my email newsletter.
Alright, now to the fun project I have to share with you-
Rudolph the Red-Nosed Reindeer, Lawn Fawnatics
I want to start this post by pointing out how much RED I used 😉 YAY me! For this card, I used images from Toboggan Together, Peas on Earth, and Penguin Party. I used Lawn Fawn Jet Black to stamp the images, and I stamped them onto Lawn Fawn white cardstock which is Neenah Classic Crest 80 LB Smooth Solar White Paper.
I used the above Copic markers to color the images (which are also linked below in the supply list). With the swatches above, you can easily substitute for similar colors or even a different coloring medium. If you are interested in learning more about Copic coloring or alcohol marker coloring, be sure to check out my Copic 101 online class here.
I used Lawn Fawn Lobster ink pad to stamp the music note speech bubble, and Lawn Fawn Ballet Slippers ink pad to stamp the swirling wind.
Then, for the background, I die-cut the Stitched Windy Backdrop from Distress White Heavystock. I then ink-blended with Lawn Fawn inks (Ballet Slippers, Bubblegum). Whenever I am ink blending, I love to use the Ink Stands to hold my ink pads, I also use a small mister bottle filled with Isopropyl Alcohol, to quickly clean my table surface (which is made of glass) with a Flour Sack Cloth. 
Have you seen my new *exclusive* Flour Sack cloths?! They are wicked fun and available in my online shop!
When ink blending a full background, I find it easier to get a nice smooth blend with larger blender brushes. I love the Honey Bee Stamps brushes, and I store them on my desk in the Layer Cake Blender Caddy, which holds 20 and takes up little room!
I layered onto this background a Simple Stitched Hillside cut out of Pearlescent Vellum, and then I added the Reversed Stitched Scalloped Rectangle frame cut from Pixie Dust Sparkle Cardstock.
For the sentiment, I die-cut Henry's ABCs cut from Chili Pepper cardstock. I also used Smitty's ABCs that I white embossed on Chili Pepper cardstock. Whenever I white emboss, I used Lawn Fawn Yeti ink and Brutus Monroe Alabaster White Embossing Powder. I prep the cardstock with the Rabbit Hole Designs Cottontail Powder tool. I added a dusting of Chunky Glitter on the bottom of the "Rudolph" letters with Glossy Accents. I then sprinkled some stars that I die-cut from the Hearts and Stars Skinny Tag die. I added some Prisma Glitter with a Quickie Glue Pen to the North Pole sign. I added some white gel pen freckles to Rudolph's cheek. I also added a Ruby Pinkfresh Studios Glitter Drop to his nose.
I hope you find this project inspiring and that you join us in the challenge! You could win a $50 Gift Certificate from Lawn Fawn!!
Join us!
We randomly pick a winner, so really, ANYONE can win! You just need to follow the theme and use at least one Lawn Fawn product. You do not need to have a blog to enter, and you can upload your project to Instagram, Facebook, or even Flicker- just be sure that it is public!
Be sure to pop on over to Lawn Fawnatics site and check out all the other inspiration from the rest of the design team!
TIP: you can use the search feature here on my website and type in the name of any Lawn Fawn product, and you will see any inspiration I have shared with that item.
Cardmaking Supplies Used:
The cardmaking supplies I used are linked below. Click on the picture, and you will be taken to the product. I use affiliate links when available, which means if you make a purchase, I get a small commission at no extra cost to you. I appreciate your support!

Lawn Fawn, Toboggan Together
Shop at:
SSS | LF

Lawn Fawn, Penguin Party
Shop at:
SSS | LF

Lawn Fawn, Peas on Earth
Shop at:
LF

Lawn Fawn, Stitched Windy Backdrop
Shop at:
SSS | LF

Lawn Fawn, Reverse Stitched Scalloped Rectangle Windows
Shop at:
SSS | LF

Lawn Fawn, Simple Stitched Hillside Borders
Shop at:
SSS | LF

Lawn Fawn, Henry's ABCs
Shop at:
SSS | LF

Lawn Fawn, Smitty's ABC's
Shop at:
LF

Lawn Fawn, Hearts and Stars Skinny Tag
Shop at:
LF

The Ink Stand, rectangle
Shop at:
shurkus

Lawn Fawn, Jet Black Premium Ink Pad
Shop at:
SSS | shurkus | LF

Lawn Fawn, Ballet Slippers Ink Pad
Shop at:
SSS | LF

Lawn Fawn Bubblegum Ink Pad
Shop at:
SSS | LF

Lawn Fawn, Lobster Dye Ink Pad
Shop at:
SSS | LF

Distress White Heavystock
Shop at:
SSS | shurkus | LF | R

Lawn Fawn, Chili Pepper Cardstock
Shop at:
SSS | LF

Lawn Fawn, Pearlescent Vellum
Shop at:
SSS | LF

Honeybee Stamps, Background Blender Brushes – set of 2
Shop at:
SSS | HBS

Lawn Fawn Glue Tube
Shop at:
SSS | shurkus | LF

Mint Glue Tube Holder
Shop at:
shurkus

Sakura, Quickie Glue Pen
Shop at:
SSS | shurkus | LF

Ranger Glossy Accents
Shop at:
SSS | shurkus | HBS | R

Scrapbook Adhesives, mixed white foam squares
Shop at:
shurkus

Scrapbook Adhesives, White Foam Strips
Shop at:
shurkus | LF

Blender Brush Caddie
Shop at:
shurkus

4″ Lazy Susan
Shop at:
AMZ

Scotch, Mounting Putty
Shop at:
AMZ

Lawn Fawn, Chunky Glitter
Shop at:
SSS | shurkus | LF

Lawn Fawn Prisma Glitter
Shop at:
SSS | shurkus | LF

Glitter Storage Container
Shop at:
shurkus

Sakura Gelly Roll White Gel Pen 08
Shop at:
shurkus

Pinkfresh Studio, Glitter Drops
Shop at:
PFS

Lawn Fawn, Yeti Ink Pad
Shop at:
SSS | shurkus | LF

Brutus Monroe, Alabaster White Embossing Powder
Shop at:
SSS | HBS

The Rabbit Hole Designs, Cottontail Powder Tool
Shop at:
shurkus

The Rabbit Hole Designs, Cottontail Powder Refill
Shop at:
shurkus

Copic 101 online class
Shop at:
shurkus

Copic Markers
Shop at:
SSS | BA

Lawn Fawn, 80# White 8.5 x 11 Inch Cardstock
Shop at:
SSS | shurkus | LF

Neenah Classic Crest 80 LB Smooth Solar White Paper
Shop at:
SSS | HBS

R30 Pale Yellowish Pink Copic Sketch Marker
Shop at:
SSS | BA

RV21, Light Pink Copic Original Marker
Shop at:
BA

RV21, Light Pink Copic Sketch Marker
Shop at:
SSS | BA

RV13 Tender Pink Copic Sketch Marker
Shop at:
SSS | BA

RV13 Tender Pink Copic Original Marker
Shop at:
BA

R35 Coral Copic Original Marker
Shop at:
BA

R35 Coral Copic Sketch Marker
Shop at:
SSS | BA

E51, Milky White Copic Original Marker
Shop at:
BA

E51, Milky White Copic Sketch Marker
Shop at:
SSS | BA

E33, Sand Copic Original Marker
Shop at:
BA

E33, Sand Copic Sketch Marker
Shop at:
SSS | BA

E21 Soft Sun Copic Sketch Marker
Shop at:
SSS | BA

E000 Pale Fruit Pink Copic Sketch Marker
Shop at:
SSS | BA

E43 Dull Ivory Copic Original Marker
Shop at:
BA

E43 Dull Ivory Copic Sketch Marker
Shop at:
SSS | BA

E47 Dark Brown Copic Sketch Marker
Shop at:
SSS | BA

E21 Soft Sun Copic Original Marker
Shop at:
BA

Trinity Stamps, Tidy Tray
Shop at:
SSS | Trinity

Trinity Stamps, Pickup Stick Tool
Shop at:
SSS | Trinity

Glitter All Of The Things, Flour Sack Cloth
Shop at:
shurkus

Flour Sack Cloths
Shop at:
AMZ

Ranger, 2oz Mister
Shop at:
SSS | shurkus | R

99% Isopropyl Alcohol
Shop at:
AMZ

Misti 2.0
Shop at:
SSS | LF | HBS

Mini Misti 2.0
Shop at:
SSS | LF | HBS

Lawn Fawn Stamp Shammy
Shop at:
SSS | shurkus | LF

Mermaid Mint Shammy Case
Shop at:
shurkus

Wagner Heat Tool
Shop at:
SSS

HoneyBee Stamps, Bee Creative Bitty Buzz Cutter – Die Cutting Machine
Shop at:
HBS

Hero Arts, Compact Cutter
Shop at:
SSS | HBS

Spellbinders Platinum
Shop at:
SSS | SB

Klutter Keeper
Shop at:
shurkus

ATG Gun Holster, Mint
Shop at:
shurkus

Tim Holtz/Tonic 8.5 Guillotine Paper Trimmer
Shop at:
SSS | HBS | R

Tim Holtz Tonic Rotary Media Trimmer
Shop at:
SSS | R