Hi, everyone! I am here today to share a card I created for the latest Lawn Fawnatics Challenge. There is still a week to participate in this challenge, and I can't wait to see what you create!
If you love Lawn Fawn you should definitely follow us over on that site- we have a fabulous team that offers inspiration and chances to win gift certificates to Lawn Fawn! This challenge is to create a card with a scene on it!
Registration is open for my next online Lawn Fawn class. I am teaching with Chari Moss, and we will be creating some fun birthday cards! You can see all the details here.
Don't want to miss out on other fun announcements, be sure to subscribe to my email newsletter.
Alright, now to the fun card I have to share with you-
Waving Hello, Lawn Fawnatics
After my online Distress Technique class, I just couldn't stop playing with Distress Sprays. I used them, and the inspiration photo to help guide my creativity with this nighttime nature scene!
I started by working on some Distress Mixed Media Heavystock I sprayed some water with a Distress Sprayer then brighter Distress Spray Stains in
Wilted Violet
Wild Honey
Broken China
I let the inks swirl around a bit, and dried the background with a heat tool. I then sprayed some Black Soot Distress Spray Stain to cover up some of the color adding more water helps the colors peek through. I dried this with the heat tool. This became my background.
I followed the same process, but this time used the following Distress Spray Stain Colors:
Wilted Violet
Broken China
Salvaged Patina
Black Soot
This time I concentrated the black soot on the bottom and kept the top bright. Once this was dry I diecut it with the Forest Backdrop.
Next, I stamped out some critters and other images from S'more the Merrier, Den Sweet Den, and Super Star. I colored the images with Copic markers (see the Copic Color Swatch below, and all colors linked in the supply list) I used Lawn Fawn Jet Black ink and Neenah Classic Crest Cover, Solar White 80#, Super Smooth cardstock.
I stamped the stars with Wild Honey Distress Oxide ink, so they had a softer edge.
For the sentiment, I white embossed the sentiment "I thank my lucky stars for you" from Super Star using Yeti Lawn Fawn pigment ink, and Alabaster White Brutus Monroe White Embossing Powder.
Note: whenever I do ANY embossing, I prep the surface using the Cottontail Embossing Powder Tool
To add a little sparkle, I used Lawn Fawn's Sparkle Glaze on the stars and moon.
If you would like to learn more about Distress Spray Stains, Distress Oxide Sprays, and Distress Mediums- be sure to sign up for my online Distress Technique class!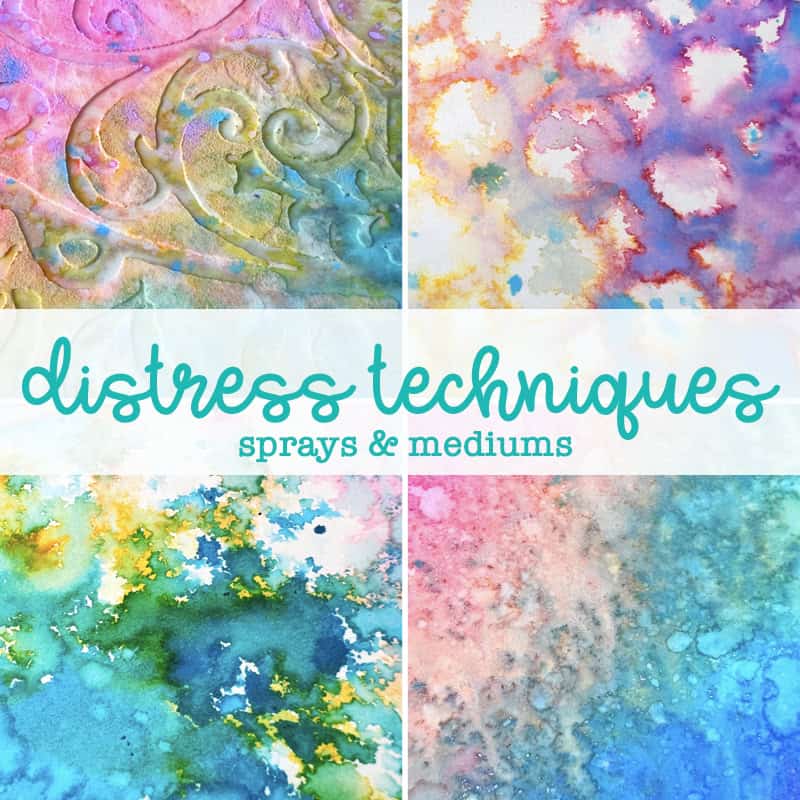 I hope you find this card inspiring, and that you join us in the challenge! You could win a $50 Gift Certificate from Lawn Fawn!!

Join us!
We host a new challenge every 2 weeks. We randomly pick a winner so really ANYONE can win! You just need to follow the theme and use at least one Lawn Fawn product. You do not need to have a blog to enter, you can upload your project to Instagram, Facebook, or even Flicker- just be sure that it is public!
Be sure to pop on over to Lawn Fawnatics site and check out all the other inspiration from the rest of the design team!
Supplies Used
Supplies I used are linked throughout the post. Click on the product name and you will be taken to the product. I use affiliate links when available which means if you make a purchase I get a small commission at no extra cost to you. Thank you for your support!
Affiliate links may be used!

Lawn Fawn, S'more the Merrier
Shop at:
SSS | LF

Lawn Fawn, Den Sweet Den
Shop at:
SSS | LF

Lawn Fawn, Super Star
Shop at:
SSS | LF

Lawn Fawn, Forest Backdrop
Shop at:
SSS | LF

Tim Holtz, Wilted Violet Distress Spray Stain
Shop at:
SSS | R

Tim Holtz Distress Spray Stain Broken China
Shop at:
SSS

Tim Holtz/Ranger Ink, Salvaged Patina Distress Spray Stain
Shop at:
SSS | R

Tim Holtz/Ranger Ink, Wild Honey Distress Spray Stain
Shop at:
SSS | R

Tim Holtz Distress Spray Stain, Black Soot
Shop at:
SSS

Tim Holtz, Distress Oxide Wild Honey
Shop at:
SSS | LF | R

Distress Mixed Media Heavystock
Shop at:
SSS | R

Tim Holtz Distress Sprayer Ranger 4 Ounces
Shop at:
SSS | R

Lawn Fawn, Jet Black Premium Ink Pad
Shop at:
SSS | LF

Lawn Fawn, Yeti Ink Pad
Shop at:
SSS | LF

Brutus Monroe, Alabaster White Embossing Powder
Shop at:
SSS

The Rabbit Hole Designs, Cottontail Powder Tool
Shop at:
shurkus

The Rabbit Hole Designs, Cottontail Powder Refill
Shop at:
shurkus

Lawn Fawn, Sparkle Glaze
Shop at:
LF

Scrapbook Adhesives, mixed black foam squares
Shop at:
shurkus

Scrapbook Adhesives, Black Foam Strips
Shop at:
shurkus

Scrapbook Adhesives, mixed white foam squares
Shop at:
shurkus

Fiskars Microtip Scissors
Shop at:
SSS

3M Scotch PINK ATG ADVANCED TAPE GLIDER 0.25 Inch Adhesive Glue Gun
Shop at:
SSS

Ranger, Heat Tool
Shop at:
SSS | R

Wagner Heat Tool
Shop at:
SSS

E37, Sepia Copic Sketch Marker
Shop at:
SSS | BA

E37, Sepia Copic Original Marker
Shop at:
BA

Y15, Cadmium Yellow Copic Original Marker
Shop at:
BA

Y15, Cadmium Yellow Copic Sketch Marker
Shop at:
SSS | BA

YR14, Caramel Copic Original Marker
Shop at:
BA

YR14, Caramel Copic Sketch Marker
Shop at:
SSS | BA

Y17, Golden Yellow Copic Original Marker
Shop at:
BA

Y17, Golden Yellow Copic Sketch Marker
Shop at:
SSS | BA

E15 Dark Suntan Copic Sketch Marker
Shop at:
SSS | BA

E15 Earthenware Copic Original Marker
Shop at:
BA

E49 Dark Bark Copic Sketch Marker
Shop at:
SSS | BA

E49 Dark Bark Copic Original Marker
Shop at:
BA

E27, Milk Chocolate Copic Original Marker
Shop at:
BA

E27, Milk Chocolate Copic Sketch Marker
Shop at:
BA

YR09 Chinese Orange Copic Sketch Marker
Shop at:
SSS | BA

YR09 Chinese Orange Copic Original Marker
Shop at:
BA

E51, Milky White Copic Original Marker
Shop at:
BA

E51, Milky White Copic Sketch Marker
Shop at:
SSS | BA

E33, Sand Copic Original Marker
Shop at:
BA

E33, Sand Copic Sketch Marker
Shop at:
SSS | BA

YR04 Chrome Orange Copic Original Marker
Shop at:
BA

YR04 Chrome Orange Copic Sketch Marker
Shop at:
SSS | BA

E29 Burnt Umber Copic Sketch Marker
Shop at:
SSS | BA

E29 Burnt Umber Copic Original Marker
Shop at:
BA

YR07 Cadmium Orange Copic Original Marker
Shop at:
BA

YR07 Cadmium Orange Copic Sketch Marker
Shop at:
SSS | BA

T2 Toner Gray Copic Sketch Marker
Shop at:
SSS | BA

T2 Toner Gray Copic Original Marker
Shop at:
BA

T4 Toner Gray Copic Original Marker
Shop at:
BA

YR01 Peach Puff Copic Sketch Marker
Shop at:
SSS | BA

T4 Toner Gray Copic Sketch Marker
Shop at:
SSS | BA

T6 Toner Gray Copic Sketch Marker
Shop at:
SSS | BA

T6 Toner Gray Copic Original Marker
Shop at:
BA

E53 Raw Silk Copic Sketch Marker
Shop at:
SSS | BA

E53 Raw Silk Copic Original Marker
Shop at:
BA

R01 Pinkish Vanilla Copic Sketch Marker
Shop at:
SSS | BA

E42 Sand White Copic Sketch Marker
Shop at:
SSS | BA

E43 Dull Ivory Copic Original Marker
Shop at:
BA

E43 Dull Ivory Copic Sketch Marker
Shop at:
SSS | BA

E47 Dark Brown Copic Sketch Marker
Shop at:
SSS | BA

Misti 2.0
Shop at:
SSS | LF

Mini Misti 2.0
Shop at:
SSS | LF

Mint Glue Tube Holder
Shop at:
shurkus

Lawn Fawn Stamp Shammy
Shop at:
SSS | LF

Mermaid Mint Shammy Case
Shop at:
shurkus

Hero Arts, Compact Cutter
Shop at:
SSS | HA

Spellbinders Platinum
Shop at:
SSS | SB

Spellbinders Limited Edition Aqua Platinum
Shop at:
SB

Klutter Keeper
Shop at:
shurkus

ATG Gun Holster, Mint
Shop at:
shurkus

Tim Holtz/Tonic 8.5 Guillotine Paper Trimmer
Shop at:
SSS