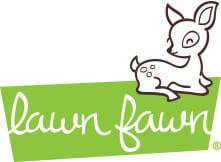 Hello everyone! I'm so excited to be sharing with you a fun birthday card with the new Berry Special Lawn Fawn set! Before I get to the details of the card I wanted to let you know I have a class focused all on this adorable stamp set, and even though the LIVE class has passed, you can still sign up for it here.
There is also a free mini-class- Create with Us: Berry Special that Kelly Marie and I hosted, and you can still watch the replay and get the class handout here
I have another fun class, Rain or Shine, coming this Saturday, April 16th. You can join me LIVE or watch it when you can, more details are here!
Ok, now let me show you this fun card I created!
Berry Birthday – Lawn Fawn
How about a Berry sweet birthday card? Using the new Berry Special stamp set, I stamped out some of the images and colored them with Copic Markers. See below for a swatch list, and as always all the supplies are linked at the bottom of this post.
Then using the new Buttercup, Flower Market 12×12 Paper, I diecut "HAPPY" with the new Henry's ABC's and "birthday" out of the die set for Big Scripty Words. I also cut each of them out of white cardstock 4 times, and using a Lawn Fawn Glue Tube I stacked them.
I created a background with Spiffy Speckles, Seafoam paper, and ink blended the edges with a little Merman ink.
Of course, I "glittered all of the things" adding some Prisma Glitter to the cupcake frostings, the bees wings, and the flowers. I added some black glaze pen to the stripes of the bee. I also added some glossy accents to all of the strawberries.
Copics Used
Supplies Used:
Supplies I used are linked below. Click on the picture and you will be taken to the product. I use affiliate links when available which means if you make a purchase I get a small commission at no extra cost to you. Thank you for your support!
Affiliate links may be used!

Lawn Fawn, Berry Special
Shop at:
SSS | LF

Lawn Fawn, Henry's ABCs
Shop at:
SSS | LF

Lawn Fawn, Winter Big Scripty Words Lawn Cuts
Shop at:
SSS | LF

Lawn Fawn, Big Scripty Words
Shop at:
SSS | LF

Lawn Fawn, Flower Market- Buttercup 12×12
Shop at:
LF

Lawn Fawn, Flower Market- 12×12 Collection Pack
Shop at:
LF

Lawn Fawn, Spiffy Speckles – Seafoam
Shop at:
LF

Lawn Fawn, Spiffy Speckles- 12×12 Collection Pack
Shop at:
LF

Lawn Fawn, Spiffy Speckles- 6×6 petite paper pack
Shop at:
LF

Lawn Fawn, Flower Market- 6×6 petite paper pack
Shop at:
LF

Lawn Fawn Merman Premium Dye Ink Pad Fawndamentals Lf1088
Shop at:
SSS | LF

Lawn Fawn, Jet Black Premium Ink Pad
Shop at:
SSS | LF

Ranger Glossy Accents
Shop at:
SSS | R

Lawn Fawn Prisma Glitter
Shop at:
SSS | LF

Sakura, Quickie Glue Pen
Shop at:
SSS | LF

Sakura Black Glaze Gel Pens Pen 2 Pack 38495
Shop at:
SSS

Scrapbook Adhesives, White Foam Strips
Shop at:
shurkus

Lawn Fawn Glue Tube
Shop at:
SSS | LF

3M Scotch PINK ATG ADVANCED TAPE GLIDER 0.25 Inch Adhesive Glue Gun
Shop at:
SSS

Y21, Buttercup Yellow Copic Original Marker
Shop at:
BA

Y21, Buttercup Yellow Copic Sketch Marker
Shop at:
SSS | BA

YG05 Salad Copic Sketch Marker
Shop at:
SSS | BA

YG05 Salad Copic Original Marker
Shop at:
BA

Y17, Golden Yellow Copic Original Marker
Shop at:
BA

Y17, Golden Yellow Copic Sketch Marker
Shop at:
SSS | BA

YG01, Green Bice Copic Original Marker
Shop at:
BA

YG01, Green Bice Copic Sketch Marker
Shop at:
SSS | BA

YG09, Lettuce Green Copic Sketch Marker
Shop at:
SSS | BA

YG09, Lettuce Green Copic Original Marker
Shop at:
BA

RV21, Light Pink Copic Original Marker
Shop at:
BA

RV21, Light Pink Copic Sketch Marker
Shop at:
SSS | BA

BG0000 Snow Green Copic Sketch Marker
Shop at:
SSS | BA

R29, Lipstick Red Copic Sketch Marker
Shop at:
SSS | BA

R29, Lipstick Red Copic Original Marker
Shop at:
BA

BG13, Mint Green Copic Original Marker
Shop at:
BA

BG13, Mint Green Copic Sketch Marker
Shop at:
SSS | BA

BG11, Mint Green Copic Original Marker
Shop at:
BA

BG11, Mint Green Copic Sketch Marker
Shop at:
SSS | BA

E23 Hazelnut Copic Sketch Marker
Shop at:
SSS | BA

RV10 Pale Pink Copic Sketch Marker
Shop at:
SSS | BA

RV10 Pale Pink Copic Original Marker
Shop at:
BA

R35 Coral Copic Original Marker
Shop at:
BA

R35 Coral Copic Sketch Marker
Shop at:
SSS | BA

E21 Soft Sun Copic Sketch Marker
Shop at:
BA

E21 Soft Sun Copic Original Marker
Shop at:
BA

E42 Sand White Copic Sketch Marker
Shop at:
SSS | BA

E43 Dull Ivory Copic Original Marker
Shop at:
BA

E43 Dull Ivory Copic Sketch Marker
Shop at:
SSS | BA

Misti 2.0
Shop at:
SSS | LF

Mini Misti 2.0
Shop at:
SSS | LF

Mint Glue Tube Holder
Shop at:
shurkus

Scrapbook Adhesives, 0.25″ white foam squares
Shop at:
SSS | LF

Lawn Fawn Stamp Shammy
Shop at:
SSS | LF

Mermaid Mint Shammy Case
Shop at:
shurkus

Spellbinders Platinum
Shop at:
SSS | SB

Spellbinders Limited Edition Aqua Platinum
Shop at:
SB

ATG Gun Holster, Mint
Shop at:
shurkus

Tim Holtz/Tonic 8.5 Guillotine Paper Trimmer
Shop at:
SSS

Sizzix, Extended Multipurpose Platform
Shop at:

Sizzix, Extended Cutting Pads
Shop at: