I wanted to take a minute and let you know about all of the classes I have upcoming this fall! I am super excited to be traveling to a bunch of fun stores AND host another Creative Art Journey as well! Looking forward to meeting you!
I always keep my upcoming classes page updated with teaching information as well!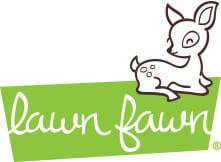 Upcoming In-Person Classes
September 8-10, 2017: The Collins Group Fall Education & Tradeshow, FL (open to retailers only)
September 12, 2017: Violette's Scrapbook Store, FL (Classes are FULL, contact them for a wait list)
September 16-17, 2017: Scrapbook-n-Memories, MO
September 23, 2017: Papercraft Clubhouse, CT
September 29-Oct 1, 2017: Firefly Farm, MN
October 6-8, 2017: Scrappin' In The City, TN
October 13th, 2017: Inspiration Station, CT
October 17, 2017: Cape Space, MA
October 28 & 29th, 2017: SAVE THE DATE! Creative Journey Art Retreat,
SIGN UPS START August 20th at 8a ET!
November 11 & 12th: The Coloring Challenge Road Trip, Cape Cod
November 14, 2017: Cape Space, MA
November 17-19th, 2017: Whim So Doodle, FL
November 28, 2017: Cape Space, MA
*note please click above to the store's website and contact them to sign up!