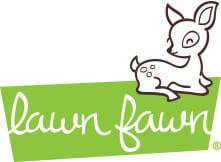 Online Classes
Distress Ink Card Techniques featuring Lawn Fawn, Big Picture Classes
Be Merry with Lawn Fawn, Big Picture Classes
Valentine & Friendship Cards, shurkus.com
In-Person Classes
2020:
My schedule for 2020 is filling quickly, be sure to check back as I will be adding more dates and locations. If you are interested in my teaching at your store in the future email me 🙂
Feb 21-23, 2020: Firefly Farm, MN
Feb 29-March 1, 2020: Papercraft Clubhouse, CT
March 6-7, 2020: The Doodlebug Inc, IN
March 13, 2020: Inspiration Station, CT
All Spring classes have been canceled due to COVID-19. Please be in touch with the store you registered with to hear the details about class kits and exclusive class tutorial videos
March 19-22, 2020: Crop on the Cape, Hyannis MA (registration almost full)
April 3-4, 2020: Scrapbook Centrale, Montreal/Quebec Canada
April 14, 2020: Cape Cod, MA (postponed)
April 17-18, 2020: Scrapbook Super Station, PA
April 21-22, 2020: Legacy Paper Arts, OH
May 3-5, 2020: Clipper Street, British Columbia Canada
May 7, 2020: Cape Cod, MA (postponed)
May 15-16, 2020: Magnolia's Scrapbook Shop, SC
November 14-15, 2020: Creative Journey Art Retreat, MA
*note please click above to the store's website and contact them to sign up!
We will be adding fall 2020 dates & locations soon!
Stores I have taught at previously:
Ben Franklin, Bonney Lake WA
Ben Franklin, Monroe WA
Crafter's Haven, MN
Crop & Create, Canada
Everything Scrapbooks & Stamps, FL
Firefly Farm, MN
Impressive Ideas, GA
Impress (Tukwila location), WA
Paper and I, MI
Paper Tales, CA
Scrap Addicts, Alberta Canada
Scrap Shack, TX
Scrapbook Centrale, Montreal/Quebec Canada
Scrapbook Haven, RI
Scrapmania, IA
Scrappy Chic, MI
Stamp Fever, CA
Stamplistic, OH
Violette's Scrapbook Store, FL
Whim So Doodle, FL