I am so very excited to share with you that I have another online class at Big Picture Classes! I taught my first class over there this past fall and I got such a great response I have been excited ever since to offer another! I hear all the time from you how you wished you lived near me so you could attend my classes and Loft Art Retreats- well now here is a chance for you to take a class with me!
Distress Ink Card Techniques with Lawn Fawn
Make your cards bright and fun! I am sharing practical ideas for using distress inks to create colorful backgrounds for your cards. I shares six simple techniques using stencils, dies, inks, and more that will set you up for endless card-making possibilities. You'll even learn how to bring your stamped images and backgrounds to life by using distress inks as watercolors!
Big Picture Classes
Class starts June 27th, but you will have access to the class forever! It is a self-paced class so that you can watch the lessons and create when you have time. Big Picture Classes is a monthly membership site, for $9.95 a month you have unlimited access to all of the classes on the site! There are so many different classes in cardmaking, scrapbooking, mixed media, photography and more that there really is something for everyone. You will also be able to access my previous class and get some holiday card inspiration! You can cancel your subscription at any time without penalty.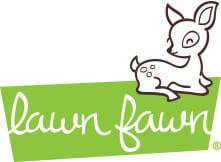 Love Lawn Fawn?
My friend Chari is also teaching a class with Lawn Fawn and it is all about Shaker Cards! I can't wait to take this one as I am *still* shaker challenged!! Remember you can take as many classes as you would like for that one monthly fee!
I look forward to seeing you over in the classroom!
Join in the class and share comments, ask questions. I will be there to answer them. You will be able to share the projects you create that are inspired by the class with the rest of the participants! I am wicked excited and cannot wait!