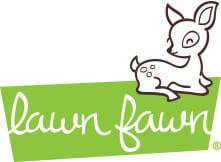 Hello everyone! Sharing a fun Lawn Fawn card today, and a sweet story! Before we get into that I wanted to mention I will have more Lawn Fawn card kits available in my shop SOON! These are always very popular, and sell quickly. I will give everyone a heads up of the day and time they will be available via my email newsletter. I also will be offering Lawn Fawn paper mystery boxes… more details on all of this soon
If you would like to be notified of all of this sign up for my email newsletter here. You will want to choose at least the "monthly newsletter" option.
Out Of This World Birthday, Lawn Fawn
I created this card for my nephew Elijah. He recently celebrated his 10th birthday. I have been sending handmade cards to my nephews since they were born, but I realize the older they get, the more I need to impress them! Lawn Fawn interactive cards are perfect for that! When Elijah called me to thank me for the card, in the background, his older brother Landon was saying "I want to learn how to make that card!" and I KNEW I had to jump at the chance! More on that later in the post.
For this card, I used some older 6×6 Lawn Fawn papers and the Beam Me Up set along with the new Magic Iris
You can NEVER go wrong with adding a little google eye to your creations when making cards for kids (or even big kids 😉 )
So with Landon showing an interest in how to make a Magic Iris, I created kits for both him and Elijah.
I packaged them up and mailed them to Rhode Island with a Tombo Dot Runner and some 3/16″ glue dots! We set a time to FaceTime together. Just Landon wanted to make it, which is totally ok.
It was fun to see him start to figure things out or guess what the next step might be. He did a great job following directions and we didn't have to fix anything along the way!
He decorated his Magic Iris after we got off the phone. My friend, their mom, Melyssa messaged me later that he was FaceTiming with a friend, and showing them what he made. She overheard him say to them "my aunt makes cards for a living" hehehe and at dinner that night they always share their favorite part of the day, his favorite was "making the card with auntie jenny"
During all the craziness in the world right now, sometimes it's the simplest thing that brightens your day and makes your heart happy. Here are the cards Landon created:
Supplies Used:
Supplies I used are linked below. Click on the picture and you will be taken to the product. I use affiliate links when available which means if you make a purchase I get a small commission at no extra cost to you. Thank you for your support!
""

Lawn Fawn, Magic Iris
Shop at:
SSS | LF

Lawn Fawn, Magic Iris Add-On
Shop at:
SSS | LF

Glue Dots, Mini 3/16″
Shop at:
SSS | LF

Lawn Fawn, Beam Me Up
Shop at:
SSS | LF

Lawn Fawn, Ahoy Matey!
Shop at:
SSS | LF

Lawn Fawn, Rawrsome
Shop at:
SSS | LF

Hero Arts, Misti Mini Black
Shop at:
SSS | HA

Lawn Fawn, 80 LB WHITE 8.5 x 11 Inch Cardstock
Shop at:
SSS | LF

Mini Misti
Shop at:
SSS | LF

Original Misti
Shop at:
SSS | LF

Lawn Fawn Glue Tube
Shop at:
SSS | LF

Rainbow Glue Tube Holder
Shop at:
Shurkus

Glue Tube Holder
Shop at:
Shurkus

Copic Markers
Shop at:
SSS

Ranger Glossy Accents
Shop at:
SSS | Ranger

3M Scotch DOUBLE-SIDED FOAM TAPE Permanent

Shop at:
SSS | LF

Lawn Fawn Stamp Shammy
Shop at:
SSS | LF

Mermaid, Stamp Shammy Holder
Shop at:
Shurkus

Lawn Fawn, Starry Shammy Case
Shop at:
SSS | LF

3M Scotch PINK ATG ADVANCED TAPE GLIDER 0.25 Inch Adhesive Glue Gun
Shop at:
SSS

Tombow, Mono Adhesive Dots Dispenser – Permanent
Shop at:
SSS | LF

Tombow, Mono Adhesive Dots Refill Cartridges – Permanent
Shop at:
SSS | LF

Altenew, Mini Blossom Die Cut machine
Shop at:
SSS

Spellbinders Deep Sea Die Cutting and Embossing Machine
Shop at:
SSS