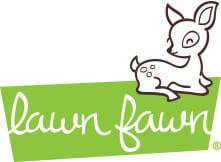 Hello Everyone! I am so excited with the current Lawn Fawnatics Challenge theme. Christmas in July! You know I host a series all year long, Get Cracking on Christmas where I encourage you to make a few holiday cards each month, all year long so that it is less stressful come the fall months.
If you love Lawn Fawn you should definitely follow us on that site– we have a fabulous team that offers inspiration and chances to win gift certificates to Lawn Fawn!
Before I share my card, I wanted to let you know that I am busy busy designing new classes for the fall! Until those are announced be sure to check out the other online classes I have available, that you can still take. I also have the free mini classes, Create with Us.
Don't want to miss out on any of my fun announcements, be sure to subscribe to my email newsletter.
Alright, now to the fun card I have to share with you-
Christmas Tea Party, Lawn Fawnatics
I absolutely love to use non-holiday stamp sets to create holiday cards. I think it is a lot of fun to stretch your supplies in this way. I haven't had a chance to create any cards with Lawn Fawn's Tea-rrific Day yet, so I thought this was the prefect time to create a Christmas Tea Party! I stamped out images from that set along with Sweet Christmas, A Creature Was Stirring. I used Lawn Fawn Jet Black and Lawn Fawn white cardstock which is Neenah Classic Crest 80 LB Smooth Solar White Paper to stamp them.
I used the above Copic markers to color the images. You will find them linked below in the cardmaking supply list. With the swatches above you can easily substitute for similar colors, or even a different coloring medium. If you are interested in learning more about Copic coloring, or alcohol marker coloring, be sure to check out my Copic 101 post here. If you would like to be guided in learning more about coloring with alcohol based markers, be sure to register for my Copic 101 online class here.
I stamped a small snowflake from Snowball Fight with Lobster Lawn Fawn ink, die-cut it out, and covered over the flower on the hedgehogs hat, to make it more holiday ready!
I die-cut a scalloped rectangle frame out of Pixie Dust Sparkle Cardstock. I backed the frame with some of the red patterned paper from Watercolor Wishes Rainbow Collection Pack. I also layered some striped paper and dotted paper from the Stripes 'n Sprinkles collection pack.
I then glittered all of the things by adding Prisma Glitter with a quickie glue pen to some parts of the images. Then, I built my scene. This was a lot of fun! I stamped the sentiment with Versafine Onyx Black ink from Toboggan Together.
I hope you find this card inspiring, and that you join us in the challenge! You could win a $50 Gift Certificate from Lawn Fawn!!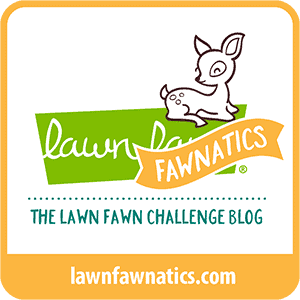 Join us!
We randomly pick a winner so really ANYONE can win! You just need to follow the theme and use at least one Lawn Fawn product. You do not need to have a blog to enter, you can upload your project to Instagram, Facebook, or even Flicker- just be sure that it is public!
Be sure to pop on over to Lawn Fawnatics site and check out all the other inspiration from the rest of the design team!
TIP: you can use the search feature here on my website, and type in the name of any Lawn Fawn product, and you will see any inspiration I have shared with that item.
Card Making Supplies Used:
Cardmaking supplies I used are linked below. Click on the picture and you will be taken to the product. I use affiliate links when available which means if you make a purchase I get a small commission at no extra cost to you. I appreciate your support!

Lawn Fawn, Tea-rrific Day
Shop at:
LF

Lawn Fawn, A Creature Was Stirring
Shop at:
SSS | LF

Lawn Fawn, Sweet Christmas
Shop at:
SSS | LF

Lawn Fawn, Snowball Fight
Shop at:
LF

Lawn Fawn, Toboggan Together
Shop at:
SSS | LF

Lawn Fawn, Stitched Scalloped Rectangle Frames
Shop at:
SSS | LF

Lawn Fawn, Watercolor Wishes Rainbow 12×12 Collection Pack
Shop at:
LF

Lawn Fawn, stripes 'n sprinkles collection pack
Shop at:
LF

Lawn Fawn, Pixie Dust Sparkle Cardstock
Shop at:
SSS | LF

Lawn Fawn, Jet Black Premium Ink Pad
Shop at:
SSS | shurkus | LF

Tsukineko Versafine Onyx Black Ink Pad
Shop at:
SSS | shurkus | HA

Lawn Fawn Glue Tube
Shop at:
SSS | shurkus | LF

Mint Glue Tube Holder
Shop at:
shurkus

Scrapbook Adhesives, mixed white foam squares
Shop at:
shurkus

Scrapbook Adhesives, White Foam Strips
Shop at:
shurkus | LF

Misti 2.0
Shop at:
SSS | LF | HA

Mini Misti 2.0
Shop at:
SSS | LF | HA

Lawn Fawn, 1.75″ round grip block
Shop at:
SSS | shurkus | LF

Sakura, Quickie Glue Pen
Shop at:
SSS | shurkus | LF

Lawn Fawn Prisma Glitter
Shop at:
SSS | shurkus | LF

Lawn Fawn, Lobster Dye Ink Pad
Shop at:
SSS | LF

Lawn Fawn, 80# White 8.5 x 11 Inch Cardstock
Shop at:
SSS | shurkus | LF

Neenah Classic Crest 80 LB Smooth Solar White Paper
Shop at:
SSS | HA

YG05 Salad Copic Sketch Marker
Shop at:
SSS | BA

YG05 Salad Copic Original Marker
Shop at:
BA

YR14, Caramel Copic Original Marker
Shop at:
BA

YR14, Caramel Copic Sketch Marker
Shop at:
SSS | BA

YG01, Green Bice Copic Original Marker
Shop at:
BA

YG01, Green Bice Copic Sketch Marker
Shop at:
SSS | BA

YG09, Lettuce Green Copic Sketch Marker
Shop at:
SSS | BA

YG09, Lettuce Green Copic Original Marker
Shop at:
BA

R35 Coral Copic Original Marker
Shop at:
BA

E51, Milky White Copic Original Marker
Shop at:
BA

E51, Milky White Copic Sketch Marker
Shop at:
SSS | BA

E21 Soft Sun Copic Sketch Marker
Shop at:
SSS | BA

E25 Caribe Cocoa Copic Sketch Marker
Shop at:
SSS | BA

E25 Caribe Cocoa Copic Original Marker
Shop at:
BA

E53 Raw Silk Copic Sketch Marker
Shop at:
SSS | BA

E53 Raw Silk Copic Original Marker
Shop at:
BA

R20, Blush Copic Original Marker
Shop at:
BA

R20, Blush Copic Sketch Marker
Shop at:
SSS | BA

E42 Sand White Copic Sketch Marker
Shop at:
SSS | BA

E43 Dull Ivory Copic Original Marker
Shop at:
BA

E43 Dull Ivory Copic Sketch Marker
Shop at:
SSS | BA

E47 Dark Brown Copic Sketch Marker
Shop at:
SSS | BA

E21 Soft Sun Copic Original Marker
Shop at:
BA

R35 Coral Copic Sketch Marker
Shop at:
SSS | BA

E23 Hazelnut Copic Sketch Marker
Shop at:
SSS | BA

E29 Burnt Umber Copic Sketch Marker
Shop at:
SSS | BA

E29 Burnt Umber Copic Original Marker
Shop at:
BA

R30 Pale Yellowish Pink Copic Sketch Marker
Shop at:
SSS | BA

YR27 Tuscan Orange Copic Sketch Marker
Shop at:
SSS | BA

R22 Light Prawn Copic Sketch Marker
Shop at:
SSS | BA

Lawn Fawn Stamp Shammy
Shop at:
SSS | shurkus | LF

Mermaid Mint Shammy Case
Shop at:
shurkus

Fiskars Microtip Scissors
Shop at:
SSS | shurkus

Tim Holtz/Tonic 8.5 Guillotine Paper Trimmer
Shop at:
SSS | HA

Tim Holtz Tonic Rotary Media Trimmer
Shop at:
SSS