I am excited to present to your my first ever card series! Each Saturday in December I will have a new card and video tutorial for you!
Now why "COOLest"? Well because all of these cards are snowman themed, that's why! I HATE winter, but I love snowman and snowflakes. I'm so excited to share with you these 4 fabulous cards- let's get started!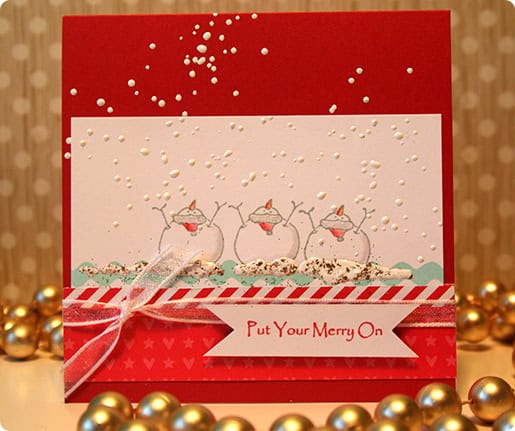 Everyone is in the holiday spirit, so why not "Put our merry on" ?  I love creating cards with smaller images, like these from Rosie's Roadshow and a smaller card size- it makes them look so sweet! I enjoyed playing with some of the new embossing enamels from Stampendous as well. Enjoy the video where I explain how I created this card step by step. And be sure to visit next Saturday for another card in this series!