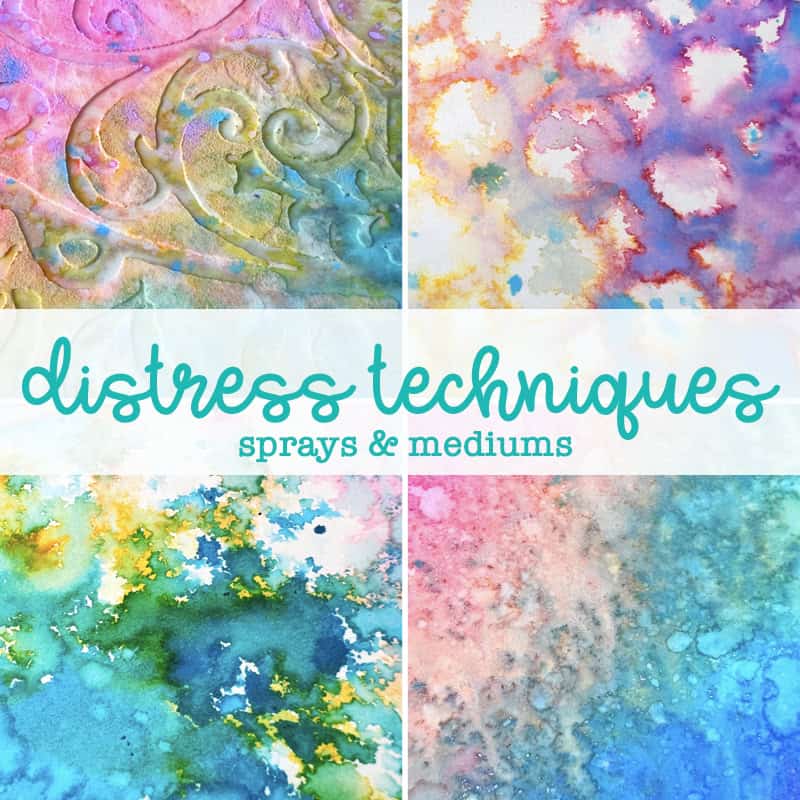 It's here! My next Distress Technique class, and it's all about sprays & mediums! This class is sharing with you things I have learned over the years and my experiences with Distress Spray Stains and Distress Oxide Sprays. We will also be exploring some of the mediums in the Distress line. What I hope you will get from this class is a better understanding of these supplies. I hope you will be inspired to play more, and be happy with your results!
I was LIVE last night, talking about the class, a bit about the supplies, and sharing some sneaks of what we will be creating you can watch the replay here
I have also updated my shop with some fun new products! Especially when it comes to the shirts, hoodies, and sweatshirts, if you see one you like, but your size isn't available, click "notify me" to help me know what to reorder. I will be placing another order VERY soon, and then when the shop is restocked you will get an email.
I had some swag leftover from Crop on the Cape*, and have put it together as grab bags, all proceeds will be donated to Yana Smakula, and her efforts in helping the people in Ukraine. We raised over $2,700 at Crop on the Cape to donate to her, and I will add the money raised with these items to the donation.
$75 grab bag
$50 grab bag
72 Copic Marker Wallet
I will be LIVE with Kelly Marie on Lawn Fawn's Facebook page and YouTube channel, creating two Beary Rainy cards, Friday, April 8th at 7p ET – hope you will join us! You can find all the class details here
I hope you are just as excited about these announcements as I am. It was so fun to share all the details and excitement LIVE with a lot of you –  thank you for joining me,
*These items were donated by our generous sponsors, so I wanted to pay it forward and put the items to good use, raising money for Yana