NOTE: don't miss out on the latest Lawn Fawnatics Challenge over here!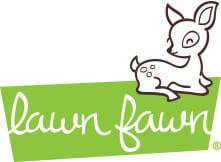 I am up on the Lawn Fawn blog today! Before I share my card, I wanted to let you guys know my 2019 calendar FULL of Lawn Fawn classes all over the United States (and Canada 😉 ).
You can see details here on my class calendar here. I know how busy everyone is and I don't expect that you can check my class page all the time, so the best way to be sure not to miss out if I am coming to your area is to sign up for my email newsletter here. You will want to choose at least the "monthly newsletter" option.
Valentine Trio with Alcohol Pearls, Lawn Fawn
For these 3 cards, I started by making a background on Yupo paper with alcohol inks and the new alcohol pearls. I wanted to share some information with you about the new Alcohol Pearls because they are very different than the Metallic Mixatives that have been around for a long time.
Ranger has been selling Alcohol Inks for about 10 years
Alcohol Inks are a translucent dye and are designed for non-porous surfaces (metal, glass, glossy cardstock, Yupo)
Metallic Mixatives are a pigment with a solvent
When you use Alcohol Ink and the Metallic Mixative they sort of clash- which still creates beautiful backgrounds and textures BUT now we have Alcohol Pearls.
Alcohol Pearls are pearlescent Alcohol Inks. The colors and pearl are fused to the ink, so no more competing, it blends together with regular alcohol inks.
There are 12 Alcohol Pearls right now
Tim recommends storing the Alcohol Pearls on their side, to make them easier to shake and mix when you want to use them
The Alcohol Pearls on their own do not work with the Alcohol Lift Ink – but when used with Alcohol Inks it will. The pearl just doesn't pick up as well.
Hopefully, that clears up some of the questions, basically this "Jennabler" is letting you know, YES you need the new Alcohol Pearls and YES you need them all 😉
I posted this photo the other day on instagram. I finally got around to organizing my inks in this nail polish holder. It looks like there are a TON of inks, but I have some colors that have been discontinued (because I have been playing with them for years and years) and I also have some duplicates of colors because I use them in classes. Ok, back to my background:
I used Pink Sherbert, Flamingo, Raspberry regular Alcohol Inks as well as Enchanted and Deception Alcohol Pearls. Of course, I used some Blending Solution too.
If I had any tips for you when playing with Alcohol Inks I would say- DON'T have a set look in mind that you are going for. Just play and work with what you get. That will help a lot with the frustration that you might have.
I took my background and cut a bunch of the Lawn Fawn Candy Hearts to create 3 cards.  You can see the shimmer in the Alcohol Pearls below!
For this last card, I created an ink smooshed background with Picked Raspberry Distress Ink along with Picked Raspberry and Spun Sugar Distress Oxide Ink.
Supplies Used:
Supplies I used are linked below. Click on the picture and you will be taken to the product. I use affiliate links when available which means if you make a purchase I get a small commission at no extra cost to you. Thank you for your support!
""

Lawn Fawn, Candy Hearts
Shop at:
SSS

Lawn Fawn, XOXOXO Line Border
Shop at:
SSS

Lawn Fawn, I love you border
Shop at:
SSS

Tim Holtz, Alcohol Ink Pink Sherbet
Shop at:
SSS

Tim Holtz, Alcohol Ink Flamingo
Shop at:
SSS

Tim Holtz, Alcohol Pearl Enchanted
Shop at:
SSS

Tim Holtz, Alcohol Pearl Deception
Shop at:
SSS

Lawn Fawn, Raspberry Cardstock
Shop at:
SSS

Tim Holtz, Spun Sugar Distress Oxide
Shop at:
SSS

Tim Holtz, Picked Raspberry Distress Ink
Shop at:
SSS

Lawn Fawn, Black Licorice 8.5 x 11 Cardstock
Shop at:
SSS

Tim Holtz, Picked Raspberry Distress Oxide
Shop at:
SSS

Lawn Fawn Large Stitched Rectangle Stackables Lawn Cuts Dies
Shop at:
SSS

Lawn Fawn White Embossing Powder
Shop at:
SSS

Lawn Fawn Peacock Cardstock
Shop at:
SSS

Lawn Fawn, 80 LB WHITE 8.5 x 11 Inch Cardstock
Shop at:
SSS

Lawn Fawn Glue Tube
Shop at:
SSS

EK Success, Powder Tool
Shop at:
SSS

Distress Watercolor Cardstock
Shop at:
SSS

Versamark
Shop at:
SSS

Yupo Paper
Shop at:
SSS

Ranger Alcohol Blending Solution
Shop at:
SSS

3M Scotch DOUBLE-SIDED FOAM TAPE Permanent

Shop at:
SSS

Lawn Fawn Stamp Shammy
Shop at:
SSS

3M Scotch PINK ATG ADVANCED TAPE GLIDER 0.25 Inch Adhesive Glue Gun
Shop at:
SSS

Fiskars Microtip Scissors
Shop at:
SSS