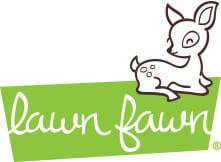 Before I share my card, I wanted to let you guys know my travel schedule for Fall is full of Lawn Fawn classes at several different stores in many states. I head to Whim So Doodle in FL this weekend and Impressive Ideas in GA next weekend! As you can see from my schedule below it will be a VERY busy few months. You can also see my full schedule here where I have linked to all the stores as well
I know how busy everyone is and I don't expect that you can check my class page all the time, so the best way to be sure not to miss out if I am coming to your area is to sign up for my email newsletter here. You will want to choose at least the "monthly newsletter" option.
Rainbow Kitties, Lawn Fawn
I have 2 very special cards to share with you today! They are special because they feature 3 of the cutest kitties ever! Mister Harley, Gus and Jac 🙂
This is the card I created first, and the one I had in mind. I wanted to use the Tiny Box Cat Add-On die to create my 3 kitties.
I ink blended a cardstock panel with Distress Oxides (Picked Raspberry, Spiced Marmalade, Mustard Seed, Twisted Citron, Peacock Feathers, and Wilted Violet) I die cut the Speech Bubble backdrop out of this panel and a plain white one. I popped up the white backdrop onto my card, and placed all the ink blended speech bubbles into the backdrop.
I then created my 3 kitties. They are pictured above, and I wanted to be sure to show some of their unique features. Mister Harley has been on many of my cards in the past just check out these posts to see.
Gus and Jac are only 2 and almost 1 so they haven't been on as many cards yet- it's also tricky to have black cats sometimes.
Mister Harley is a black & white tuxedo. His ears, and nose are super pink 🙂 and he has beautiful green eyes.
Gus is a black cat, he has a few pieces of white hair on his chest. I call it his "old man chest hairs" hehe. I also have his eyes dark here. He is a bit of a scardey cat, so he often has HUGE pupils looking around a bit spooked.
Jac is the baby, he turns 1 in a few days. He has beautiful yellow eyes. I gave him pink cheeks because I imagine they are flush since he is playing ALL the time 😉 He also has a toy fish and ball of yarn nearby. He is also VERY long, with a long tail so you will see his is higher than the other boys.
I white embossed "meow" and a banner from Bannertastic. I also offset "thanks" which was ink blended with the same oxides as above.
I decided with my "scraps" from the above card to create another! I used the extra pieces from the Speech Bubble Backdrops I die cut. All the stamping in the speech bubbles was done with the same Distress Oxides using the Critter Chatter Pets stamp set.
This time I used Meow You Doin'? to create my three boys. Mister Harley can't avoid an empty box, Gus is stretching, and Jac is playing as always!
I wrapped some Pearlescent vellum around the card to offset the sentiment, and added Chunky glitter to create a ground for the kitties to play on.
If you would like to see more of my kitties, they have their own instagram account here: @iammisterharley
I hope you enjoyed these 2 cards, and they have inspired you to play!
Supplies Used:
The supplies I used are linked below. Click on the picture and you will be taken to the product. I use affiliate links when available which means if you make a purchase I get a small commission at no extra cost to you. Thank you for your support!
""

Lawn Fawn, Meow You Doin'
Shop at:
SSS

Lawn Fawn, Bannertastic
Shop at:
SSS

Lawn Fawn, Speech Bubble Backdrop
Shop at:
SSS

Lawn Fawn, Tiny Gift Box Cat Add-On
Shop at:
SSS

Lawn Fawn, Speech Bubbles
Shop at:
SSS

Lawn Fawn, Critter Chatter Pets
Shop at:
SSS

Lawn Fawn, Holiday Helpers
Shop at:
SSS

Lawn Fawn, Big Scripty Words
Shop at:
SSS

Lawn Fawn, Kraft Cardstock
Shop at:
SSS

Tim Holtz, Picked Raspberry Distress Oxide
Shop at:
SSS

Tim Holtz, Distress Oxide Spiced Marmalade
Shop at:
SSS

Tim Holtz, Distress Oxide Mustard Seed
Shop at:
SSS

Tim Holtz, Distress Oxide Twisted Citron
Shop at:
SSS

Distress Oxide, Peacock Feathers
Shop at:
SSS

Tim Holtz, Distress Oxide Wilted Violet
Shop at:
SSS

Rainbow Glue Tube Holder
Shop at:
Shurkus

Lawn Fawn Glue Tube
Shop at:
SSS

Glue Tube Holder
Shop at:
Shurkus

Lawn Fawn, White Embossing Ink
Shop at:
SSS

Ranger Mini Round Ink Blending Tools Ibt40965
Shop at:
SSS

Lawn Fawn, Jet Black Premium Ink Pad
Shop at:
SSS

Lawn Fawn, Chunky Glitter
Shop at:
SSS

Original Misti
Shop at:
SSS

Lawn Fawn, Pearlescent Vellum
Shop at:
SSS

Copic Markers
Shop at:
SSS

Fiskars Microtip Scissors
Shop at:
SSS

Versamark
Shop at:
SSS

3M Scotch DOUBLE-SIDED FOAM TAPE Permanent

Shop at:
SSS

Lawn Fawn Stamp Shammy
Shop at:
SSS

Stamp Shammy Holder
Shop at:
Shurkus

3M Scotch PINK ATG ADVANCED TAPE GLIDER 0.25 Inch Adhesive Glue Gun
Shop at:
SSS

Altenew, Mini Blossom Die Cut machine
Shop at:
SSS

Spellbinders Deep Sea Die Cutting and Embossing Machine
Shop at:
SSS