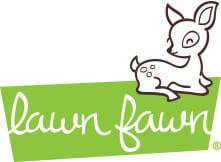 Hello everyone! I'm so excited to be sharing a fun Lawn Fawn card with you today! Before I get to the details I wanted to let you know that there is still time to sign up for my next online Lawn Fawn card class, Tropical Vibes. This class is using goodies from the latest Lawn Fawn release, find more details here
I also will be joining Kelly Marie again to teach another Create with Us class on July 10th at 7p ET on Lawn Fawn's Facebook page. This mini-class is free and open to everyone. It also will be available for replay on their Facebook page after the class. You can find more details and get the class handout here

Make a SPLASH, Lawn Fawn
You KNOW I couldn't let a new Lawn Fawn mermaid stamp come out, and not create with it! I just love all the flip flop stamps that Lawn Fawn is coming out with, but I definitely squealed out loud when I saw they released a mermaid one!
I even went crazy and used the new Duh-Nuh Flip flop! I did some no-line watercoloring on these images so I started by stamping them with Antique Linen Distress Ink on the smooth side of Distress Watercolor Cardstock. I then watercolored the images with Distress Ink.
For the seaweed and coral images, from the Mermaid for You stamp set, I stamped them in Distress Ink and went over them with a wet brush.
For the background, I did a blended watercolor wash with Salvaged Patina, Mermaid Lagoon, and Blueprint Sketch. I then die-cut it with the new Simple Stripes: Portrait
I cut out the word SPLASH from Oliver's ABCs and ink blended them with Picked Raspberry and Kitsch Flamingo Distress Ink. I added some Prisma glitter to these, and then Chunky Glitter towards the bottom.  I also added some Chunky Glitter along with the seafloor and seaweed/coral.
If you love mermaids as much as I do, check out my Mermazing online class. Even though the LIVE version of it has passed, just with any of my online classes you can take it whenever it is convenient for you.
Supplies Used:
Supplies I used are linked below. Click on the picture and you will be taken to the product. I use affiliate links when available which means if you make a purchase I get a small commission at no extra cost to you. Thank you for your support!
""

Lawn Fawn, Mermaid For You Flip-Flop
Shop at:
SSS | LF

Lawn Fawn, Duh-Nuh Flip-Flop
Shop at:
SSS | LF

Lawn Fawn, Simple Stripes: Portrait
Shop at:
SSS | LF

Lawn Fawn, Mermaid For You Stamps & Lawn Cuts
Shop at:
SSS | LF

Lawn Fawn, Oliver's ABC's
Shop at:
SSS | LF

Tim Holtz, Picked Raspberry Distress Ink
Shop at:
SSS | Ranger

Tim Holtz/Ranger Ink, Kitsch Flamingo Distress Ink
Shop at:
SSS | Ranger

Tim Holtz, Spiced Marmalade Distress Ink
Shop at:
SSS | Ranger

Tim Holtz, Squeezed Lemonade Distress Ink
Shop at:
SSS | Ranger

Tim Holtz/Ranger Ink, Salvaged Patina Distress
Shop at:
SSS | Ranger

Tim Holtz, Mermaid Lagoon Distress Ink
Shop at:
SSS | Ranger

Flour Sack Cloths
Shop at:
SSS | MISC

Tim Holtz, Distress Watercolor Cardstock 8.5 x 11
Shop at:
SSS | Ranger

Tim Holtz, Peacock Feathers Distress Ink
Shop at:
SSS | Ranger

Tim Holtz Distress Ink Pad Worn Lipstick
Shop at:
SSS | Ranger

Tim Holtz Distress Ink Pad Spun Sugar
Shop at:
SSS | Ranger

Tim Holtz, Abandoned Coral Distress Ink
Shop at:
SSS | Ranger

Tim Holtz Distress Ink Pad Mustard Seed
Shop at:
SSS | Ranger

Cracked Pistachio Distress Ink
Shop at:
SSS | Ranger

Tim Holtz, Blueprint Sketch Distress Ink
Shop at:
SSS | Ranger

Tim Holtz, Mowed Lawn Distress Ink
Shop at:
SSS | Ranger

Tim Holtz, Twisted Citron Mini Distress Ink
Shop at:
SSS

Tim Holtz, Shaded Lilac Distress Ink
Shop at:
SSS | Ranger

Tim Holtz, Seedless Preserves Distress Ink
Shop at:
SSS | Ranger

Tim Holtz, Crushed Olive Distress Ink
Shop at:
SSS | Ranger

Tim Holtz, Vintage Photo Distress Ink
Shop at:
SSS | Ranger

Tim Holtz, Scattered Straw Distress Ink
Shop at:
SSS | Ranger

Ranger Paintbrush Set
Shop at:
SSS | Ranger

Faber-Castell, Collapsible Water Cup
Shop at:
SSS

Scrapbook Adhesives, 0.25″ white foam squares
Shop at:
SSS

Lawn Fawn Glue Tube
Shop at:
SSS | LF

Rainbow Glue Tube Holder
Shop at:
Shurkus

Mint Glue Tube Holder
Shop at:
Shurkus

Glue Tube Holder
Shop at:
Shurkus

Sakura Quickie Glue Pens
Shop at:
SSS | LF

Lawn Fawn Prisma Glitter
Shop at:
SSS | LF

Fiskars Microtip Scissors
Shop at:
SSS

3M Scotch DOUBLE-SIDED FOAM TAPE Permanent

Shop at:
SSS | LF

Lawn Fawn Stamp Shammy
Shop at:
SSS | LF

Mermaid, Stamp Shammy Holder
Shop at:
Shurkus

Mermaid Mint Shammy Case
Shop at:
Shurkus

Lawn Fawn, Starry Shammy Case
Shop at:
SSS | LF

Tim Holtz/Tonic, Replacement non-stick mat
Shop at:
SSS

Ranger, Heat Tool
Shop at:
SSS | Ranger

Wagner Heat Tool
Shop at:
SSS

Spellbinders Platinum
Shop at:
SSS | MISC